Best Colleges in Mississippi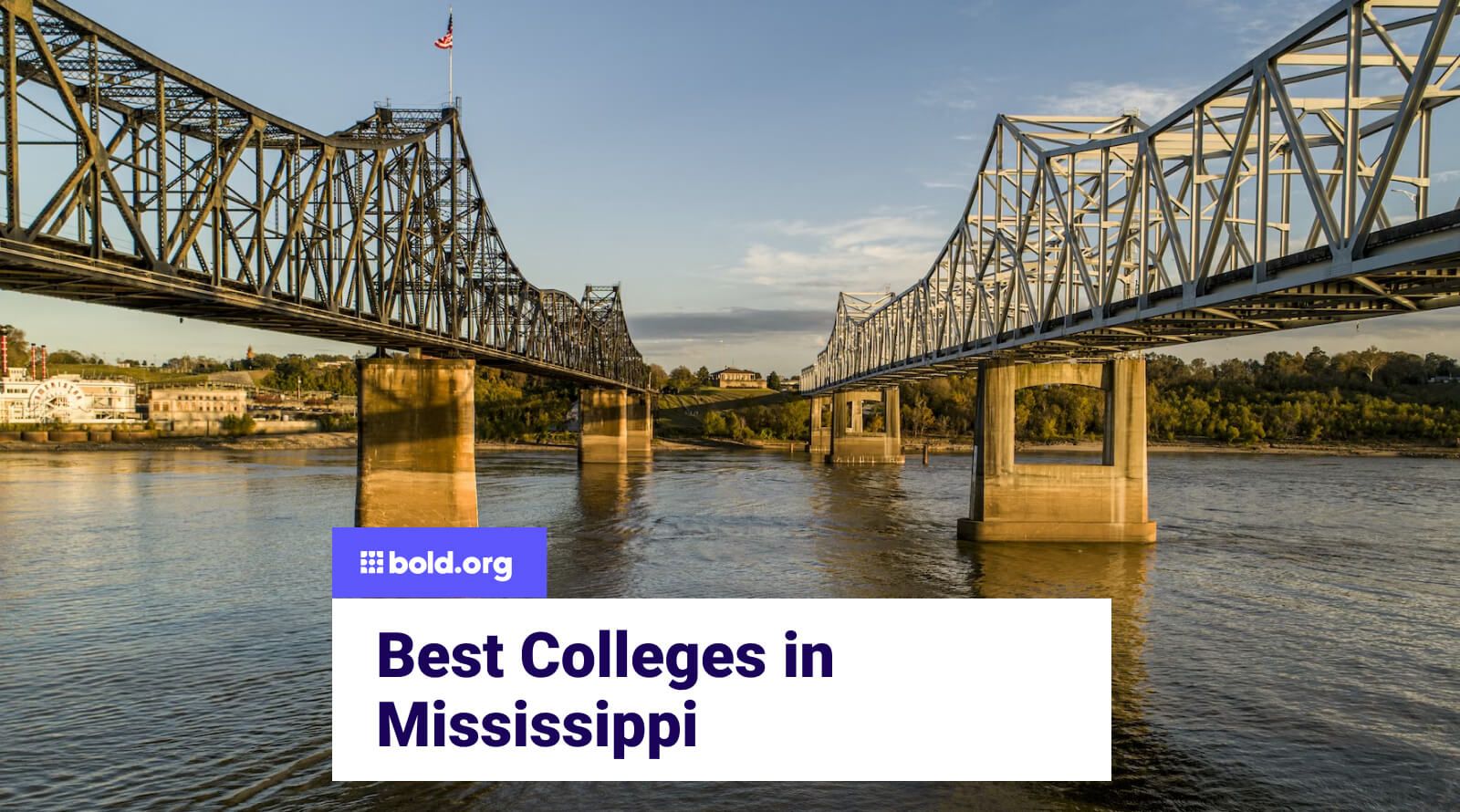 Top scholarships with upcoming deadlines
The Magnolia State is full of state parks, historical sites, tourist attractions, and Southern charm. The birthplace of mainstay Southern foods and American blues music, and home to many talented musicians and American icons such as Nobel Prize winner for Literature, William Faulkner, and Elvis Presley. The capital city of Jackson, known as "The City With Soul," hosts distinctive events that are sure to satisfy the interests of all who visit.
Mississippi offers it all when it comes to attractions. But you can also find some of the best schools in the South to attend for your higher education. The average cost of tuition and student fees for college in Mississippi is about $8,604. Mississippi may be the place you land during your college search.
If you plan to pursue academic and career goals, here's our list of some of the best colleges in Mississippi that you should consider.
Create a Bold.org profile and use the scholarship search feature to access hundreds of exclusive scholarships!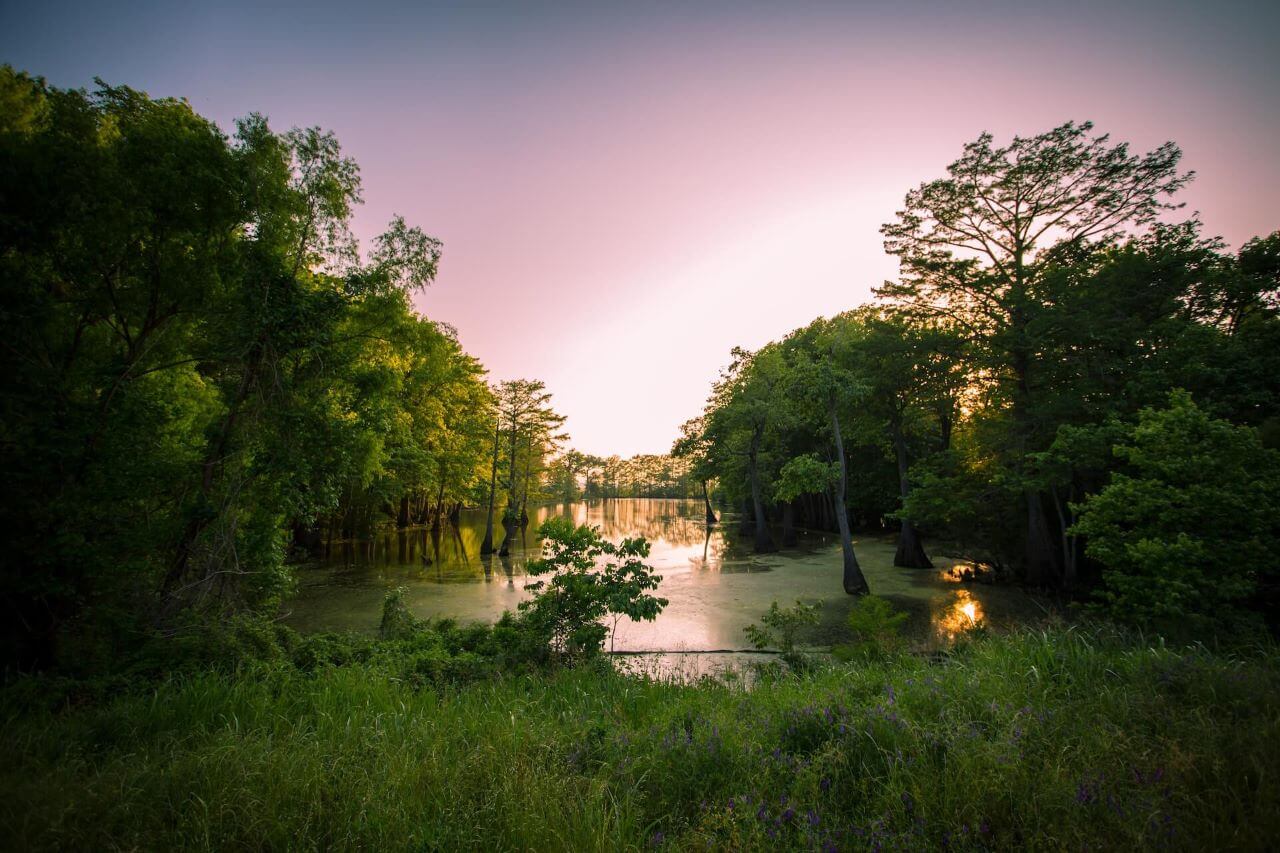 Best Public and Private Colleges in Mississippi
On this list, you'll find both the best public universities and best private schools in the state of Mississippi. When listing the best institutions in Mississippi, there are many things to consider. We compared acceptance rates, student-faculty ratio, affordability, value, etc. while compiling this list to say with certainty that these universities are in the top tier.
If you choose to complete a bachelor's degree here, we want to ensure you get the best value in Mississippi for your undergraduate education. These top colleges are the best overall and are sure to be repeated in the other lists of Best Colleges in Mississippi for several majors.
Mississippi State University - Not only is it the largest university in the state, but the National Science Foundation ranks Mississippi State among the nation's Top 100 research institutions and the Magnolia State's leading research university.
University of Mississippi - 'Ole Miss' is the flagship university of the state. It is the second-largest university by enrollment in Mississippi and the state's oldest public institution.
University of Southern Mississippi - As a Carnegie R1 research institution and one of the nation's leading research universities, alma mater has collected both Truman Scholarships and National Science Foundation Graduate Research Fellowships. For sports fans, you can find 17 Division I sports teams to join.
Mississippi College - This private Baptist college has over 130 nationally recognized academic programs to enroll in. It is the oldest university in Mississippi, with a long history of helping students succeed.
Millsaps College - Student enrollment at this small, private Christian college is below the 1,000 students mark, with a student-faculty ratio of 1:9 in classes. The liberal arts college has been named the best in Mississippi by the likes of Forbes and Kiplinger's Personal Finance.
Belhaven University - Belhaven offers a traditional education with a Christian worldview perspective in 70 areas of study. It has repeatedly stood above select Christian colleges and universities with national influence.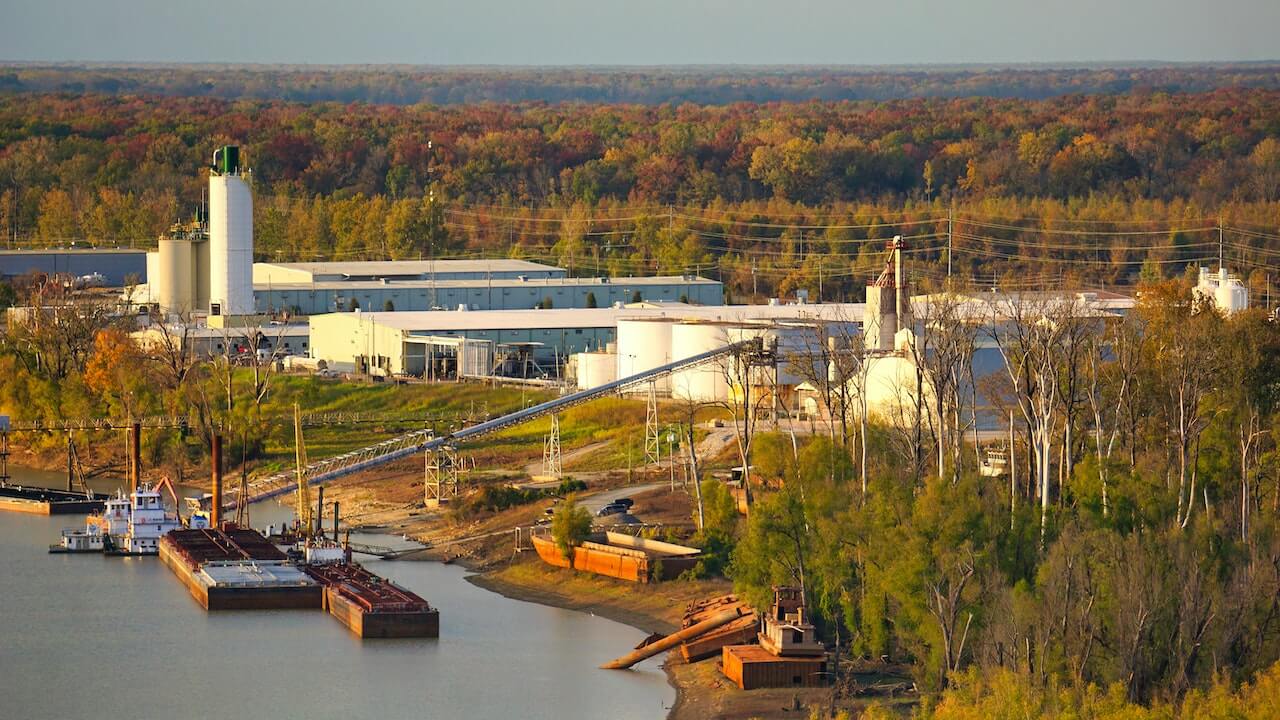 William Carey University - WCU is in affiliation with the Mississippi Baptist Convention and has three campuses across the state in Hattiesburg, Biloxi, and Baton Rouge General Hospital.
Jackson State University - This historically black college is one of the biggest HBCUs nationwide. This is the place to be if you're looking for a diverse, nurturing environment.
Delta State University - A place with over 90 years of student-led traditions like The Okra, Cookouts on the Quad, Springfest, and more! Get the full college experience knowing you're studying somewhere more affordable than other regional institutions.
Alcorn State University - According to College Consensus' first-ever ranking of Best Historically Black Colleges and Universities (HBCU), Alcorn State University is the leading HBCU in the nation in student satisfaction.
Blue Mountain College - The #1 ranked value school and one of the top regional colleges in the South. It is affiliated with the Mississippi Baptist Convention to provide a Christian-based education.
Best Community Colleges in Mississippi
While four-year colleges and universities aren't for everyone, community colleges put you in a dynamic learning environment that offers direct pathways into the workforce. These two-year colleges in Mississippi offer vigorous courses at low costs that can still transfer to four-year institutions down the road.
If you plan to earn your associate's degree in Mississippi, check out these top community colleges in the state:
Holmes Community College - Peek into one of Holmes' 85 accredited programs of study, awarding associate degrees and professional certificates.
East Mississippi Community College - Two campuses in one college, the Golden Triangle and Scooba. This college has been listed among the top 20 community colleges in the country.
Copiah-Lincoln Community College - This college has a lot to offer with an annual enrollment of over 3,000 students, as well as 60 buildings and 525 acres of land.
Hinds Community College - Start your degree pathway right by picking from the state's largest college's nearly 500 academic courses guaranteed to transfer to Mississippi universities.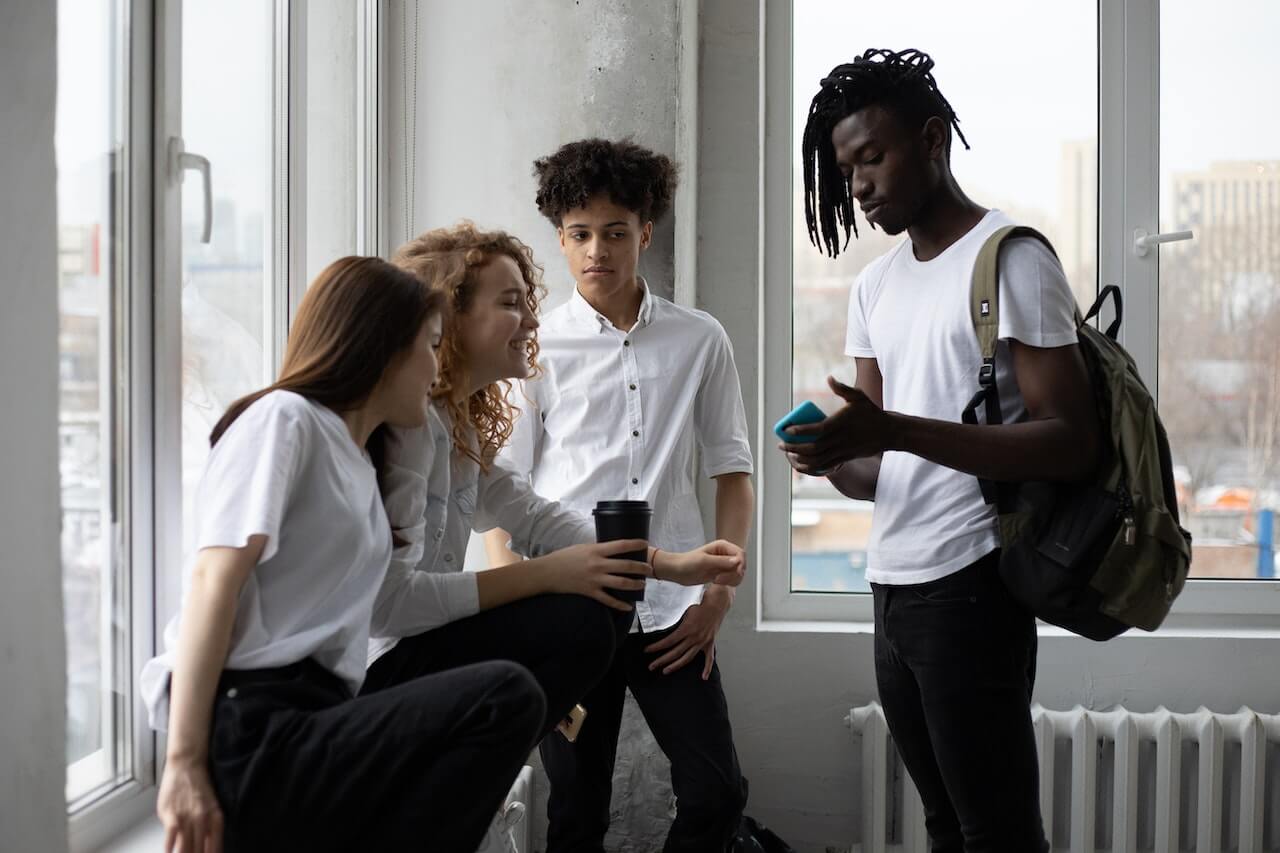 East Central Community College - Located in Decatur, East Central offers Associate of Science and Associate of Arts degrees in 17 major academic concentrations and fields and 10 varsity sports teams
Southwest Mississippi Community College - The campus is one of natural beauty covering sixty acres. An invigorating atmosphere at one of the top community colleges in the United States.
Pearl River Community College - This junior college set many precedents for higher education in Mississippi, including becoming the first public two-year college in the state.
Mississippi Gulf Coast Community College - MGCCC is dedicated to meeting the educational needs of its four-county area with enriching workforce pathways.
Meridian Community College - Meridian garnered the #2 spot for the Best Colleges in Mississippi 2021 and is one of the most affordable colleges in the state.
Itawamba Community College - With over 100 programs of study, one of the lowest tuition costs, and the best scholarship program in the state (more than 80% of students receive some type of scholarship or financial aid), quality education is made affordable here.
Get Matched to Thousands of Scholarships
Create your Bold.org profile to access thousands of exclusive scholarships, available only on Bold.org.
Create Free Profile
Best Online Colleges in Mississippi
Digital learning has become increasingly sought after in recent years. The convenience and flexibility of earning a college degree fully online is an understatement. Some universities in Mississippi give students unique access to instructional opportunities on campus as well as online.
These are the best colleges in Mississippi for earning your degrees fully online:
Mississippi State University - Take fully accredited courses that go towards over 60 online degrees through MS State Online.
University of Mississippi - Ole Miss Online courses allow you to further your postsecondary education when its convenient for you.
Mississippi College - While life can be hectic, MC wants to help adults from all over the globe achieve their academic goals virtually.
University of Southern Mississippi - Ranked the #1 most affordable online university in the nation, any online degree you take here is a great value.
Belhaven University - Belhaven Online has one of America's top Christian online programs, which has collected several collegiate accolades nationally.
Northeast Mississippi Community College - Top 10 among the nation's digital community & junior colleges and 2nd in the nation for online instruction & distance learning.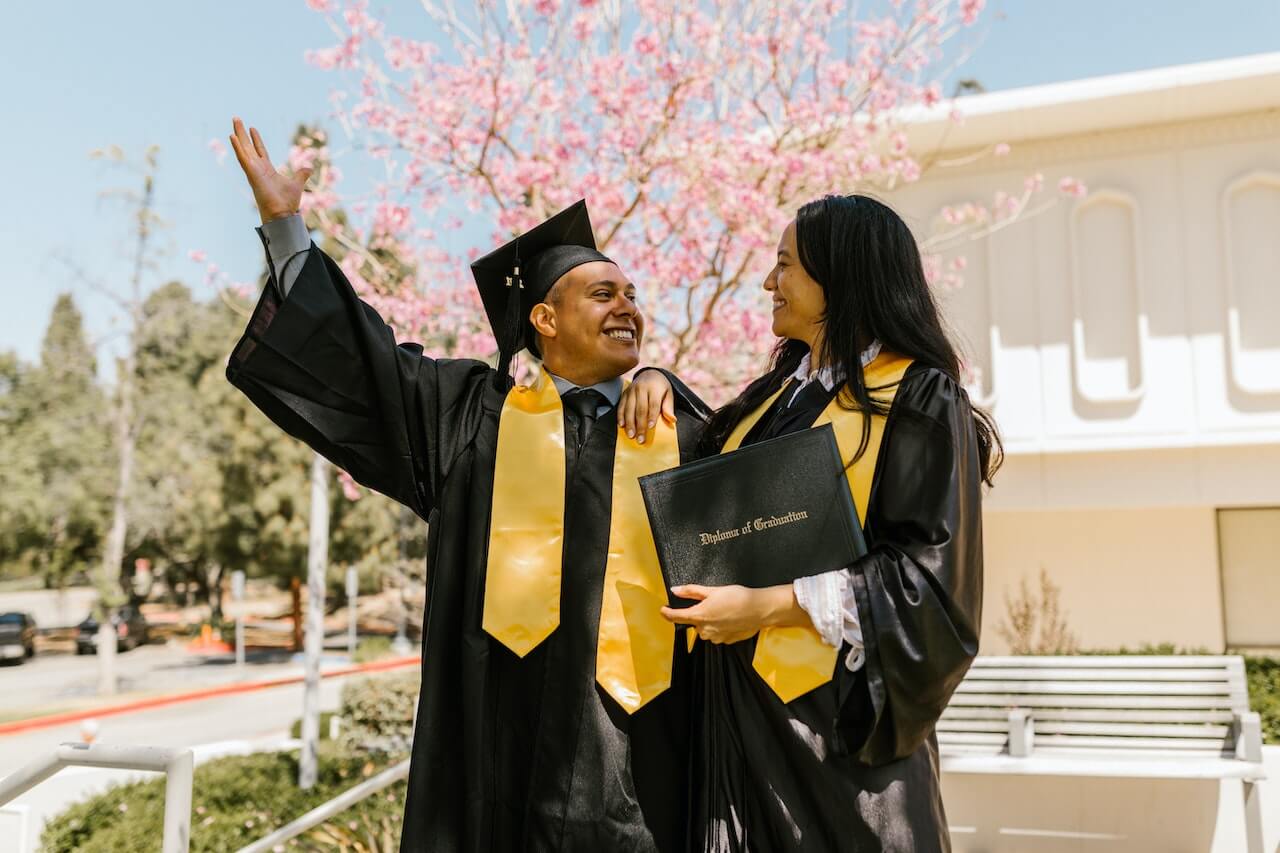 Best Colleges in Mississippi for Nursing
Nursing is the most popular college major in Mississippi. This specific major is always in high demand within the health professions as Mississippi's aging population is in need of more and more competent and skilled registered nurses. Investing in a nursing degree will certainly pay off with so many job opportunities in the state.
Consider enrolling in these Mississippi universities for nursing:
Mississippi University for Women - Nationally accredited and ranked, the nursing programs at the MUW are recognized as some of the best.
Alcorn State University - The Cora S. Balmat School of Nursing ranks #1 for Nursing among HBCU Nursing schools and is proudly graduating competent and caring nurses annually.
University of Southern Mississippi - Programs here range in nursing specialties and health services. Gain hands-on experience with one of the largest simulation centers in the State of Mississippi.
Mississippi College - Shown to have a high NCLEX pass rate of 96% for 2021. 95 to 100% of graduates are employed FT in nursing within one year.
Delta State University - Delta State was rated the #1 RN to BSN online program and the #2 most affordable master's degree in nursing online.
Coahoma Community College - While the associate degree and certificate offered for nursing is only around two years, CCC prepares the graduate for successful completion of the NCLEX-RN and provides practice as an entry-level Registered Nurse.
Best Colleges in Mississippi for Pre-Med
The state of Mississippi has been a pioneer in the medical field, paving the way for the rest of the nation with major surgical advancements, such as the first-ever human lung transplant, the first heart transplant, and the first kidney autotransplant. Today, Health aides and health professions are some of the fastest-growing career fields in the Magnolia State. Especially with an aging population that needs medical care, Mississippi is making strides toward adding healthcare professionals to its workforce.
Check out the best universities for pre-med in Mississippi that are sure to prepare students to be a part of the next wave of graduating healthcare workers:
University of Mississippi - A faculty doctor here performed the world's first human lung transplant. Visits to the Health Professions Advising Office at Ole Miss can make all the difference in outcome. The acceptance rate into medical schools for pre-med students at UM who visit the HPAO is 78% compared to the national average of 43%.
William Carey University - Competitive work-study positions are available in the WCU College of Osteopathic Medicine.
Mississippi State University - MSU is among the elite group of 2.7% of universities in the U.S. that hold the R1: Highest Research Activity designation by the Carnegie Foundation.
Mississippi College - Top NBME Board scores for MC students are above the national 90th percentile. The Biology premedical program also prepares students for dental or pharmacy school.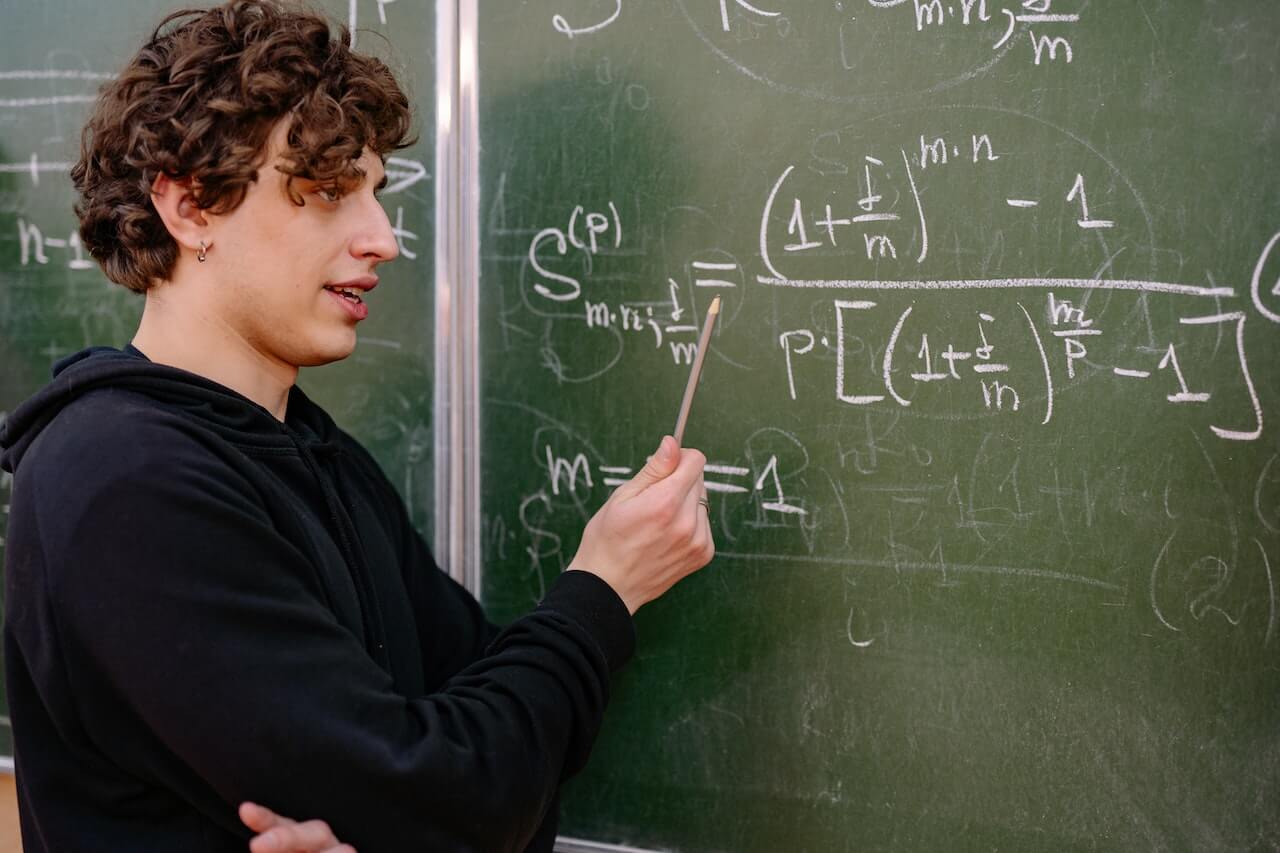 Best Colleges for Psychology in Mississippi
In the state, the Mississippi Board of Psychology regulates the practice of psychology to "safeguard life, health, property, and the public welfare" of the citizens of Mississippi. To prevent unqualified and improper practices, credentials and education are key to being a practicing psychologist in Mississippi. This is why the college you attend is vital to a psychology career.
Here are the best Mississippi schools to study psychology:
University of Mississippi - On top of the undergraduate program, there are two Ph.D. programs— one clinical and the other experimental.
Millsaps College - The Psychology and Neuroscience Department here has two of the most popular majors on campus and one of the best psychology pathways in the state.
Blue Mountain College - At Blue Mountain College, gain insight into human thought and behavior through its psychology program.
Mississippi State University - Join over 500 undergraduate majors and 40 Ph.D. students in the psychology department. Be part of the tremendous growth that makes it one of the largest departments in the College of Arts and Sciences at Mississippi State.
William Carey University - A psychology major at one of the best universities in Mississippi consists of 36 credit hours in courses that promote effective and ethical practices.
Best Criminal Justice Colleges Mississippi
Despite recent efforts to push parole reform in the state government, Mississippi is still the second-highest imprisoning state in the country. With long prison sentences and habitual sentences having become the norm in Mississippi, the state is experiencing a major incarceration crisis at an imprisonment rate of 653 per 100,000 residents. In order to make a change, the state needs a fresh new wave of graduates who are willing to take action.
These colleges are the best schools in Mississippi to prepare students for careers in the criminal justice system:
University of Southern Mississippi - Since the 1970s, the School of Criminal Justice, Forensic Science, and Security has equipped students with the necessary funding and exposure for their research.
University of Mississippi - Home to more than 600 undergraduate students and more than 50 graduate students. Faculty members are committed to preparing students to move successfully into legal studies careers or graduate work.
Mississippi Valley State University - Criminal Justice has grown to become one of the largest departments at MVSU. Gain the in-depth knowledge of the criminal justice field required to succeed in criminal justice careers.
Delta State University - Distinctive courses and an engaging internship program make Delta State one of the best places to study Criminal Justice.
Jackson State University - Earn your bachelor's in Criminal Justice, traditionally or fully online, where educators teach students to think critically as they learn about institutions and processes.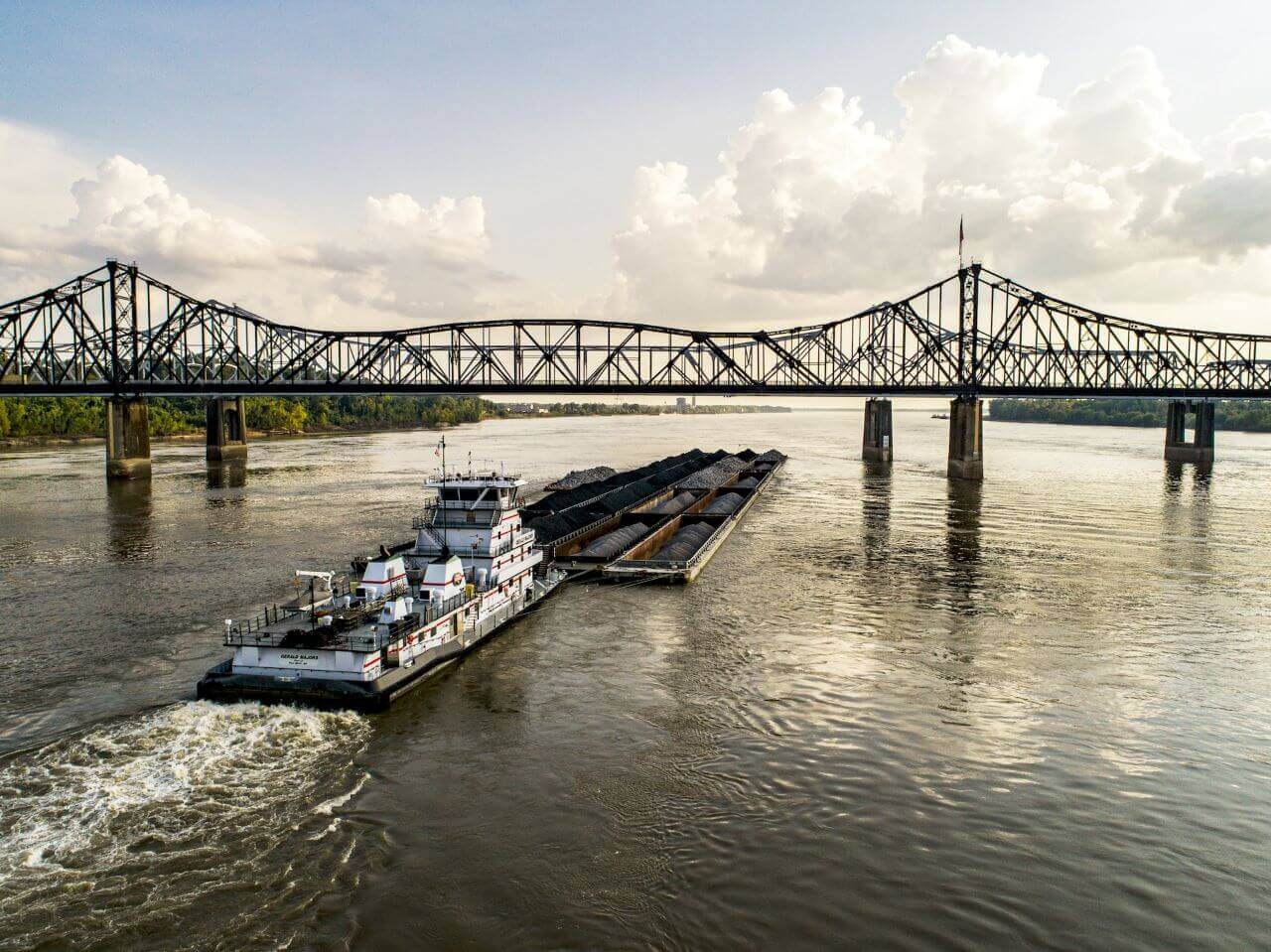 Best Art Colleges in Mississippi
The capital city of Jackson is brimming with opportunities for internships, exhibitions, and field trips. A visit to the Mississippi Museum of Art can give you a glimpse into what you can do with visual art in the state. In "The City With Soul," you're sure to always be artistically inspired in a shared space that wants to shed light on narratives and issues through art.
Here are a few of the best art colleges in Mississippi:
Mississippi State University - All art majors participate in the Foundation Portfolio Review, resulting in an "accept" or "deny" into the art concentration of choice.
Belhaven University - One of only 39 institutions in the nation accredited in all four areas of the arts - art, music, theater, and dance. Among the 39 institutions, Belhaven has the second lowest tuition among private schools on the list.
Millsaps College - The Windgate Visual Arts Center, completed in 2019, offers students the finest in studio and gallery space.
Mississippi College - Ranked Top 10 Christian College Visual Arts Program 2017. Moreover, MC is the only Baptist university in the world that offers a Master's in Fine Arts.
University of Southern Mississippi - One of only 39 institutions accredited in the nation for fine arts, art & design, and performing arts.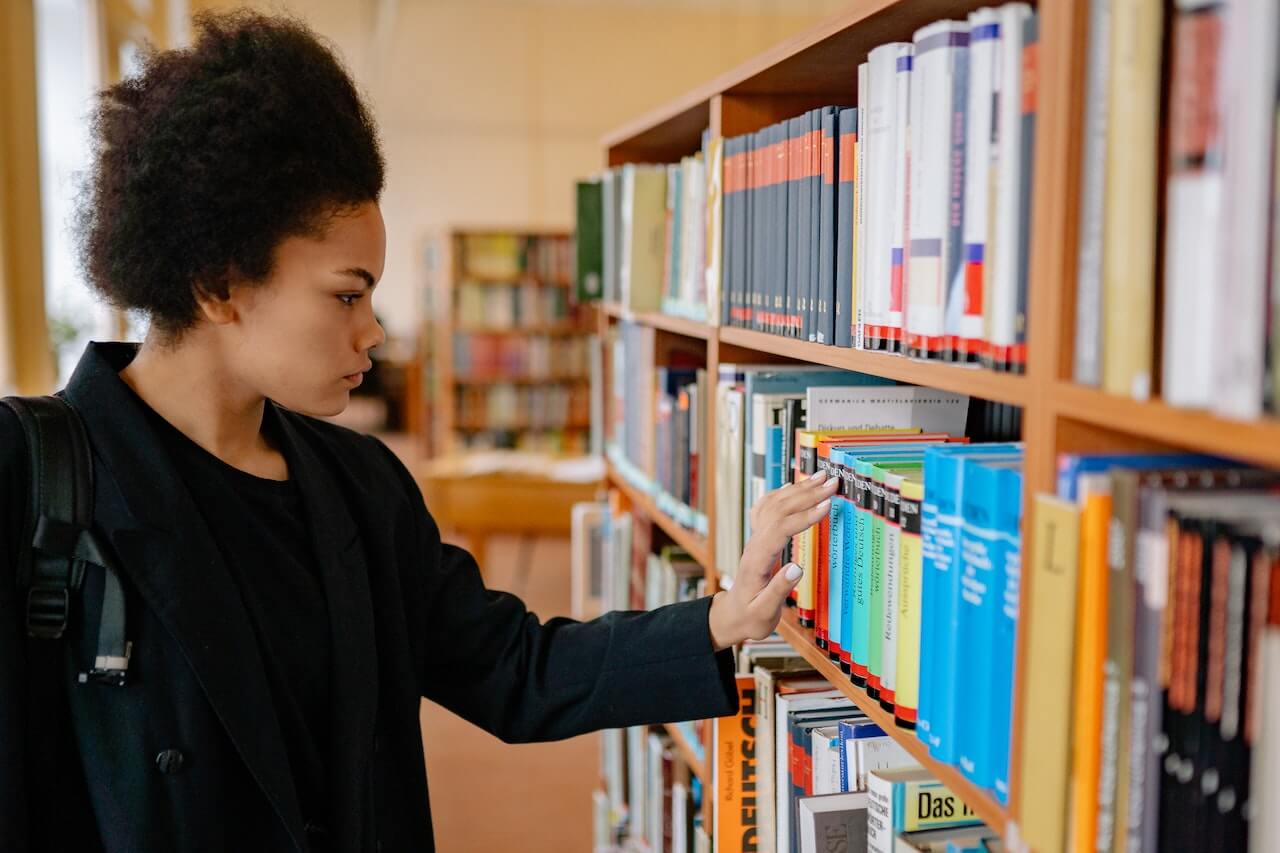 Frequently Asked Questions About Mississippi Colleges
How many colleges are in Mississippi?
Mississippi has over 50 postsecondary institutions. The Institutions of Higher Learning (IHL) consist of 8 public universities. The Southern Association of Colleges and Schools is the accrediting body for each Mississippi public university.
Browse the Bold.org Scholarship Blog to learn more about colleges and scholarships!
How many community colleges are in Mississippi?
Currently, there are 15 community colleges serving students in Mississippi. The Mississippi Community College Board (MCCB) supports these two-year institutions as they fulfill the state's educational, training, and workforce needs on an associate level by delivering more than 250 programs of study.
How many students are enrolled in Mississippi colleges?
In 2022, around 166,969 students are enrolled in Mississippi colleges and universities. Community colleges in Mississippi serve over 97,400 of these students annually. While there has been a declining trend in college graduates coming from Mississippi, college enrollment in the state has remained steady thanks to out-of-state students taking up residency, making up around 30% of the student body.
Can I receive financial aid while attending a Mississippi college?
In Mississippi, the average student debt is $29,714. About 58% of college students in Mississippi graduate with student debt, and 10% of graduates took private student loans that they now have to pay off. Many opportunities for financial aid are available when choosing to attend colleges in Mississippi.
The first step in applying for financial aid is to complete and submit the Free Application for Federal Student Aid (FAFSA), which is used to apply for federal and state student grants, work-study aid, and loans. Many of these colleges listed above have campus-based and merit-based financial aid opportunities. Check with your university's financial aid office to explore and apply for these opportunities.
Bold.org is also a great resource to have under your belt. New scholarships are being added constantly that Mississippi students may be eligible for. Check out Mississippi scholarships exclusively available here at Bold.org.