Best Colleges in Georgia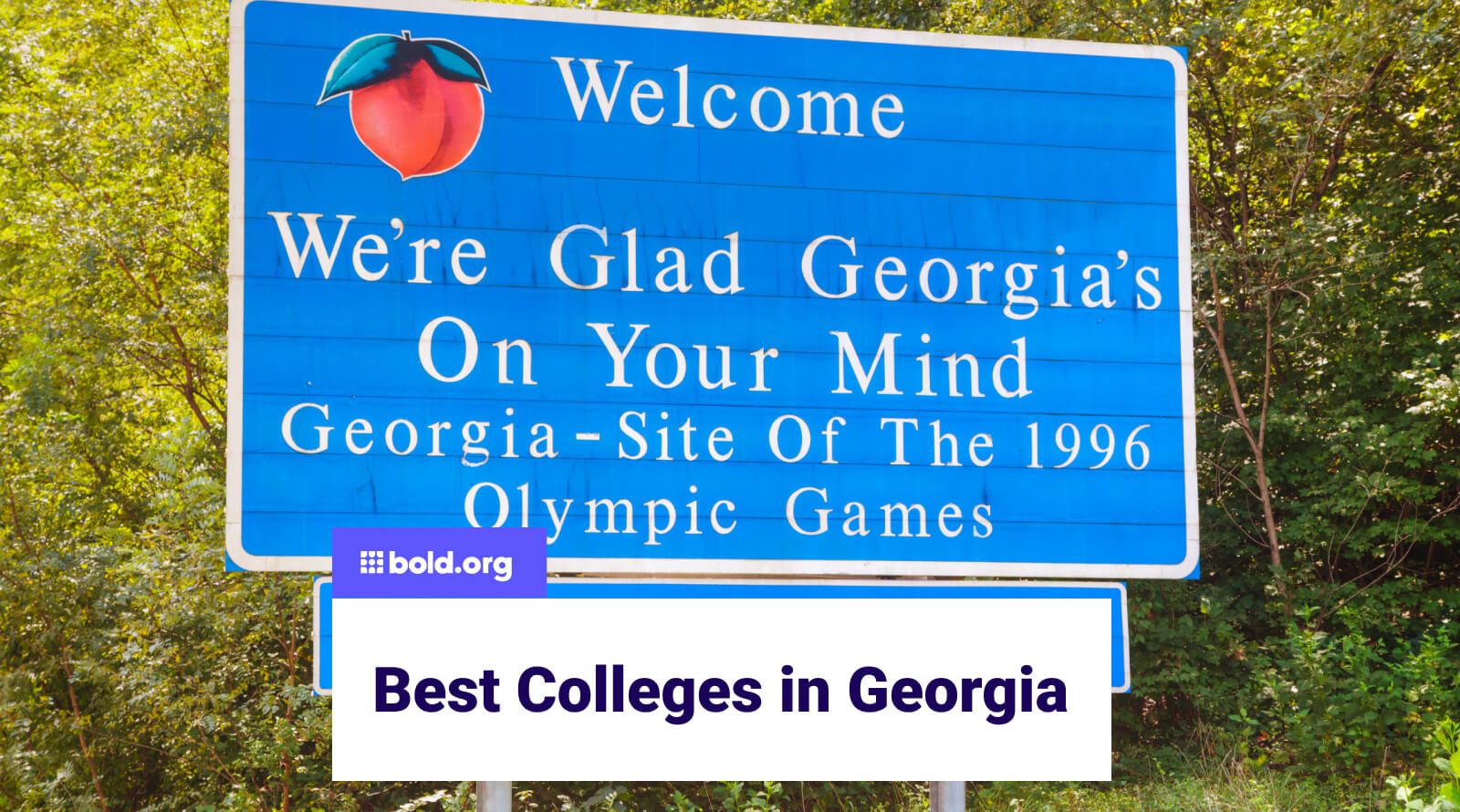 Top scholarships with upcoming deadlines
Many of Georgia's post-secondary institutions have top degree programs for higher learning that provide students with opportunities to learn and grow toward rewarding careers. Georgia is known for the southern hospitality found in its gorgeous cities and charming small towns. With many historical sites, museums, festivals, hearty food culture, pro sports teams, and top universities, Georgia is a state of interest for many prospective college students.
The best colleges in Georgia have diverse student bodies, pre-professional programs, postgraduate degrees, online programs, and extraordinary student clubs and organizations. When researching a school of choice, it is essential to explore campuses, degree programs, financial resources, student life, and any other important factors to determine the best Georgia institute for you.
Discover the array of Bold.org Scholarships, opening doors to a realm of boundless financial assistance for pursuing your educational aspirations. Simply create a refined, complimentary Bold profile to initiate your application process and embark on a journey toward unlimited opportunities!
Get Matched to Thousands of Scholarships
Create your Bold.org profile to access thousands of exclusive scholarships, available only on Bold.org.
Create Free Profile
Attention Georgia Students! Are you ready to take your education to new heights while lightening the financial burden? Georgia Scholarships are waiting for you, offering incredible opportunities to pursue your dreams without worrying about the cost!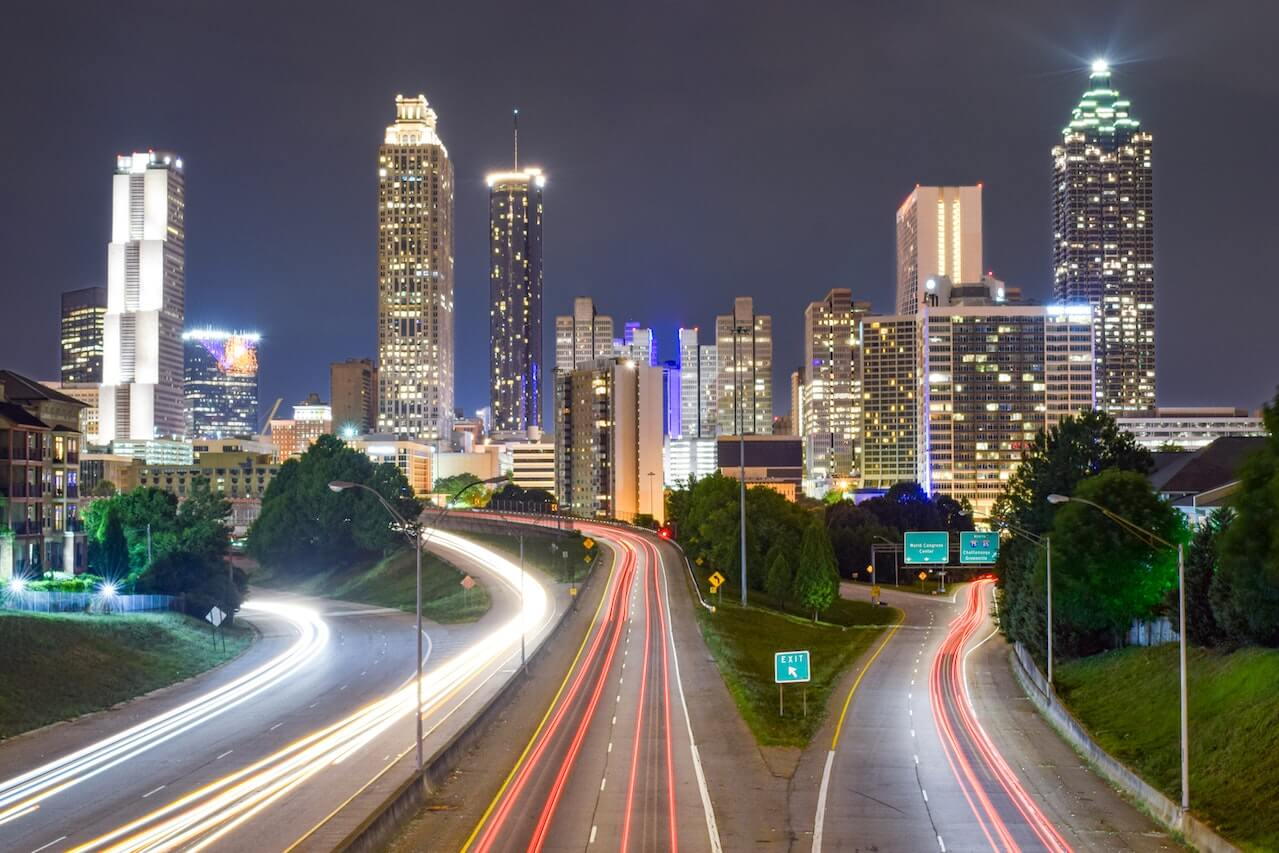 Best Public Colleges in Georgia
Public schools receive most of their funding from the government through tax revenues. As a result, bachelor's degrees at public schools are typically less expensive than at private colleges. In the 16-state region covered by the Southern Regional Education Board, Georgia has the lowest tuition and fees among all but three states. Several top colleges in Georgia provide affordability, reputable degree programs, and flourishing student communities.
#1 Georgia Tech - Atlanta, GA. The Georgia Institute of Technology is considered a top 10 public research university. Georgia Tech is ranked among the highest in the nation and has the largest engineering and computing colleges.
#2 University of Georgia - Athens, GA. The University of Georgia is the birthplace of public higher education in America. Founded in 1875 as a land-grant and sea-grant university, the University of Georgia is the state's oldest and most comprehensive institution for higher education.
#3 Georgia State University - Atlanta, GA. Georgia State University has over 250+ degree programs within 100 fields of study; Georgia State University offers the widest variety of degree programs in the state.
#4 Georgia Southern University - Statesboro, GA. Georgia Southern University is a public institution that offers 141-degree programs across three campuses.
#5 Valdosta State University - Valdosta, GA. Valdosta State University believes post-secondary education should be accessible to all, offering undergraduate degrees to students in neighboring states for the same tuition rates as in-state residents.
#6 University of West Georgia - Carrollton, GA. The University of West Georgia offers 87-degree programs and hosts eight research centers.
#7 Savannah State University - Savannah, GA. Savannah State University is one of the first public historically black universities in Georgia and the first institution of higher education. This university offers four colleges with a mission to graduate students prepared to perform at higher levels of excellence in their field of study.
#8 Albany State University - Albany, GA. Albany State offers more than 40 undergraduate degree programs and over 15 programs for graduate school.
#9 Fort Valley State University - Fort Valley, GA. Fort Valley State was founded in 1895 and is the only 1890 land grant university in Georgia. FVU is located in the heart of Georgia, on the second-largest acreage of any Georgia university.
#10 Dalton State College - Dalton, GA. As an institution of the University System of Georgia, Dalton State College offers targeted bachelor's degrees, associate's degrees, career certificate programs, and a wide variety of public service and student activities.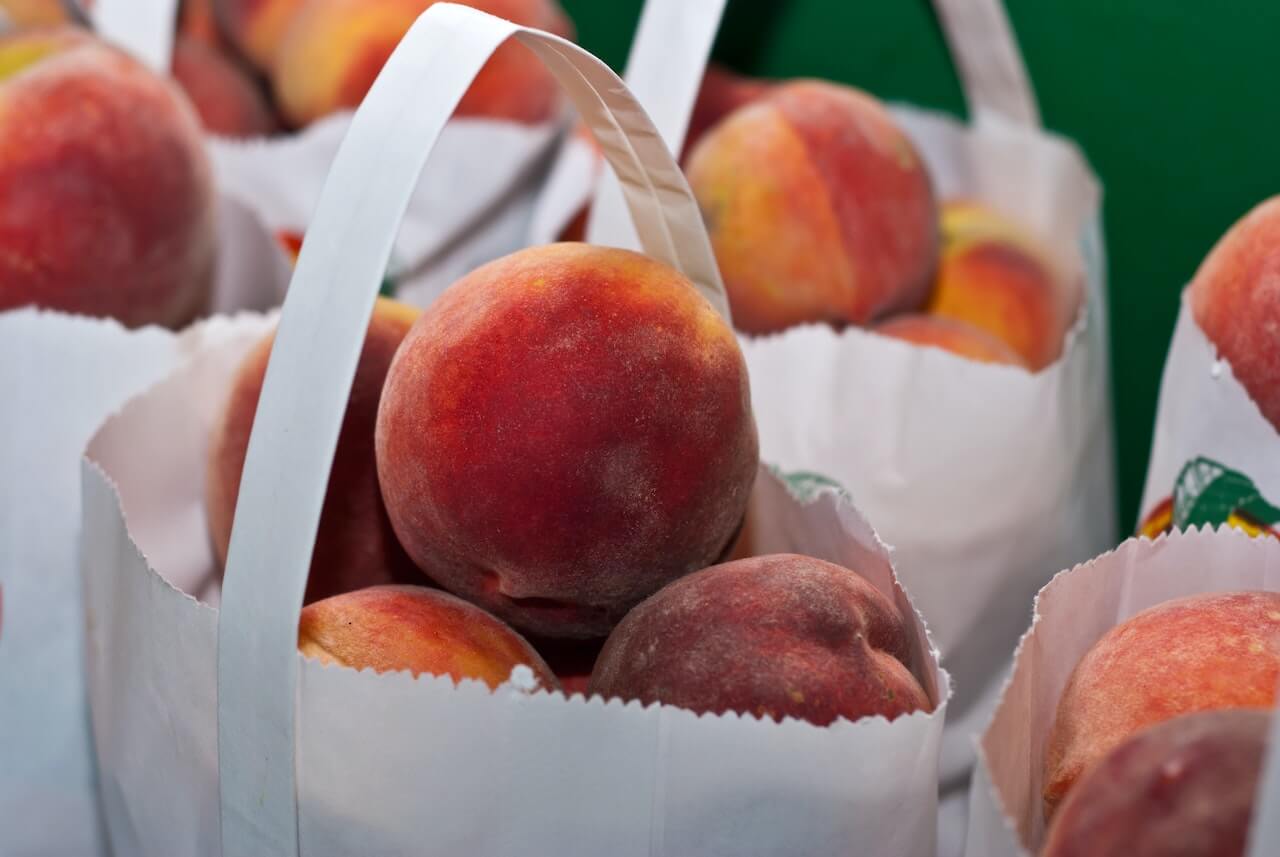 Best Private Colleges in Georgia
One significant difference between public and private institutions is how they receive funding. Private colleges are typically smaller and can offer a more personalized academic experience. Unlike public colleges, most private colleges offer a narrow range of academic majors, such as liberal arts colleges. Private universities do not differentiate between in-state and out-of-state tuition. This means out-of-state students looking to enroll in a private Georgia college will not have to pay higher out-of-state tuition. Georgia's best private institutions provide smaller class sizes, financial incentives, and thriving academic excellence.
#1 Emory University Atlanta, GA. Emory is recognized for its outstanding liberal arts colleges, graduate and professional schools, and one of the world's leading healthcare systems with a #1 ranking for the best hospital in Georgia.
#2 Morehouse College - Atlanta, GA. Morehouse College offers 33 majors and is #1 in bachelor's degrees among HBCUs in Georgia, a historically black college for men.
#3 Spelman College - Atlanta, GA. A historically black college for women, Spelman College is a global leader in educating women of African descent and offers 32 majors.
#4 Mercer University - Macon, GA. Mercer University has five campuses with over 120 academic programs at 12 degree-granting schools and colleges.
#5 Clark Atlanta University - Atlanta, GA. Clark Atlanta University is the largest of the four institutions that comprise the Atlanta University Center Consortium and offers 40 unique areas of study.
#6 Agnes Scott College - Decatur, GA. Agnes Scott College offers 34 undergraduate majors and nine graduate programs with an average class size of 18 students.
#7 Wesleyan College - Macon, GA. Wesleyan College is the first college in the world chartered to grant degrees to women, though their five graduate programs are offered to both men and women.
#8 Oglethorpe University - Brookhaven, GA. Oglethorpe University is enriched with history and offers more than 60 areas of study with an average class size of 17 students.
#9 Berry College - Berry, GA. Berry College has four schools with a choice of over 75 majors and pre-professional options, with 97% of undergraduates receiving Berry College financial aid.
#10 Covenant College - Lookout Mountain, GA. Covenant College is a liberal arts institution affiliated with the Presbyterian Church in America, offering 27 majors to explore.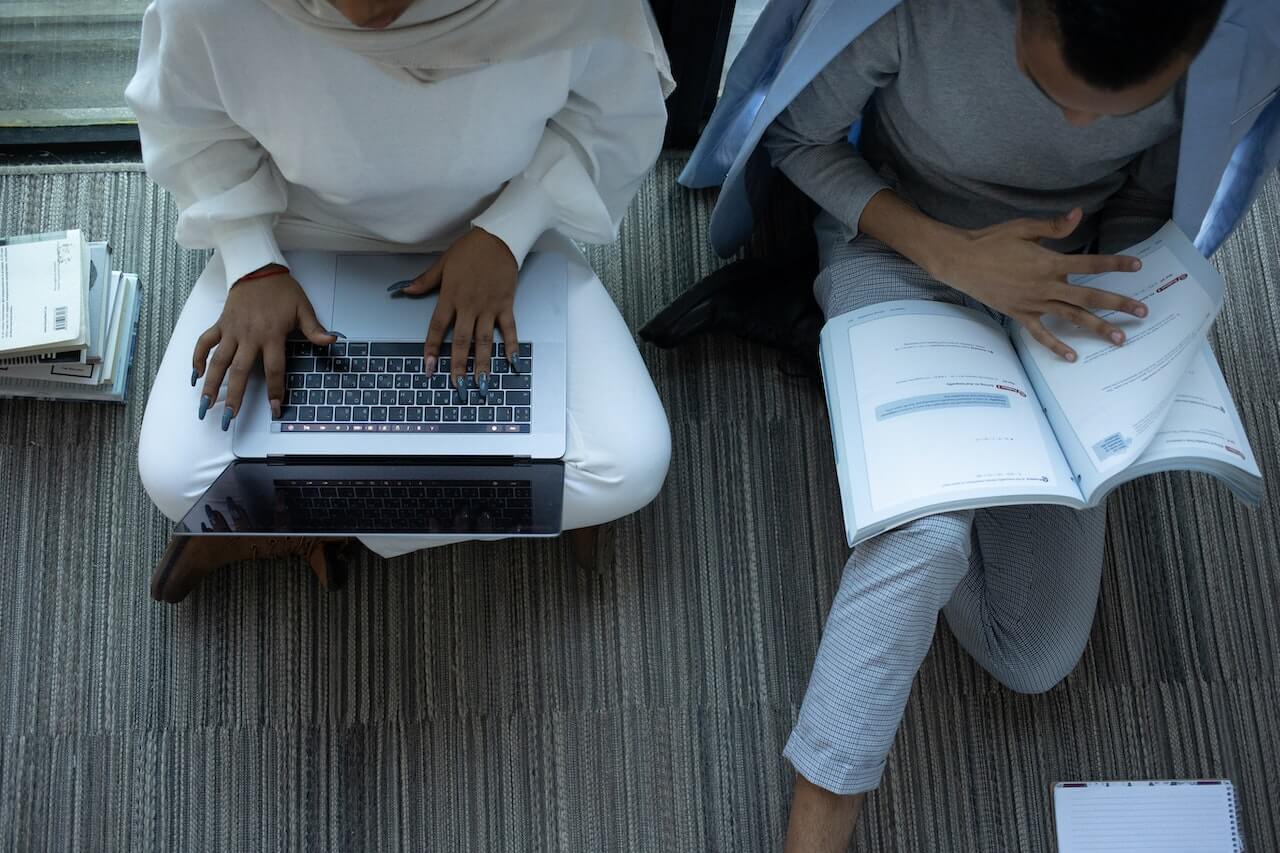 Best Community Colleges in Georgia
More students attend postsecondary schools to gain specialized skills and practical training that prepare them for promising careers. Many community colleges offer technical diplomas, certificates, and associate degrees, emphasizing career placement for students who want to work in lucrative trade industries.
Students in the state of Georgia enrolling in community college have the opportunity to save money and begin a rewarding career in as little as two years or less. Many of Georgia's best two-year institutions offer financial assistance, including free tuition.
#1 Albany Technical College - Albany, GA. Albany Tech offers over 100 degrees, diplomas, and certificates; many are presented as online programs.
#2 Athens Technical College - Athens, GA. Athens Tech is the first technical school to offer associate degree programs in nursing, biotechnology, radiography, respiratory therapy, and paralegal studies in Georgia.
#3 Atlanta Technical College - Atlanta, GA. Atlanta Tech offers more than 150 academic programs, including tuition-free programs.
#4 Gwinnett College - Sandy Springs, GA. Gwinnett College comprises six campus locations, including North Carolina and Florida, with eight different class start dates per year.
#5 Chattahoochee Technical College - Marietta, GA. Chattahoochee Tech is the largest technical college in Georgia, offering over 50 programs in 8 campus locations.
Best Technical Colleges in Georgia
The terms "technical college" and "community college" are often used interchangeably. However, technical colleges prepare graduates with skills, training, and qualifications that match the labor market or are essential to get a particular job. In a technical degree program, a student completes specific courses related to occupational skills.
Technical colleges traditionally offer certificates, diplomas, and associate degrees like community colleges. Using technical education, adult education, and customized training for businesses and industries in Georgia, the Technical College System of Georgia strives to build a well-educated, globally competitive workforce.
#1 Albany Technical College - Albany, GA. Albany Tech offers over 100 degrees, diplomas, and certificates; many are presented as online programs.
#2 Central Georgia Technical College - Macon, GA. Central Georgia Tech offers 39 associate degrees, 50 diplomas, and 124 technical certificates.
#3 North Georgia Technical College - Clarksville, GA. North Georgia Tech offers over 89 academic programs at 3 locations at only $100 per credit hour.
#4 Georgia Piedmont Technical College - Clarkston, GA. Georgia Piedmont Tech is one of the oldest technical colleges and is one of only two technical colleges in Georgia offering an American Bar Association-approved paralegal studies program.
#5 South Georgia Technical College - Americus, GA. South Georgia Tech is rich with history; the land on which SGTC now stands was an Aviation Training Base during WWI and WWII. SGTC offers over 200 academic programs and is Georgia's 2nd oldest technical college.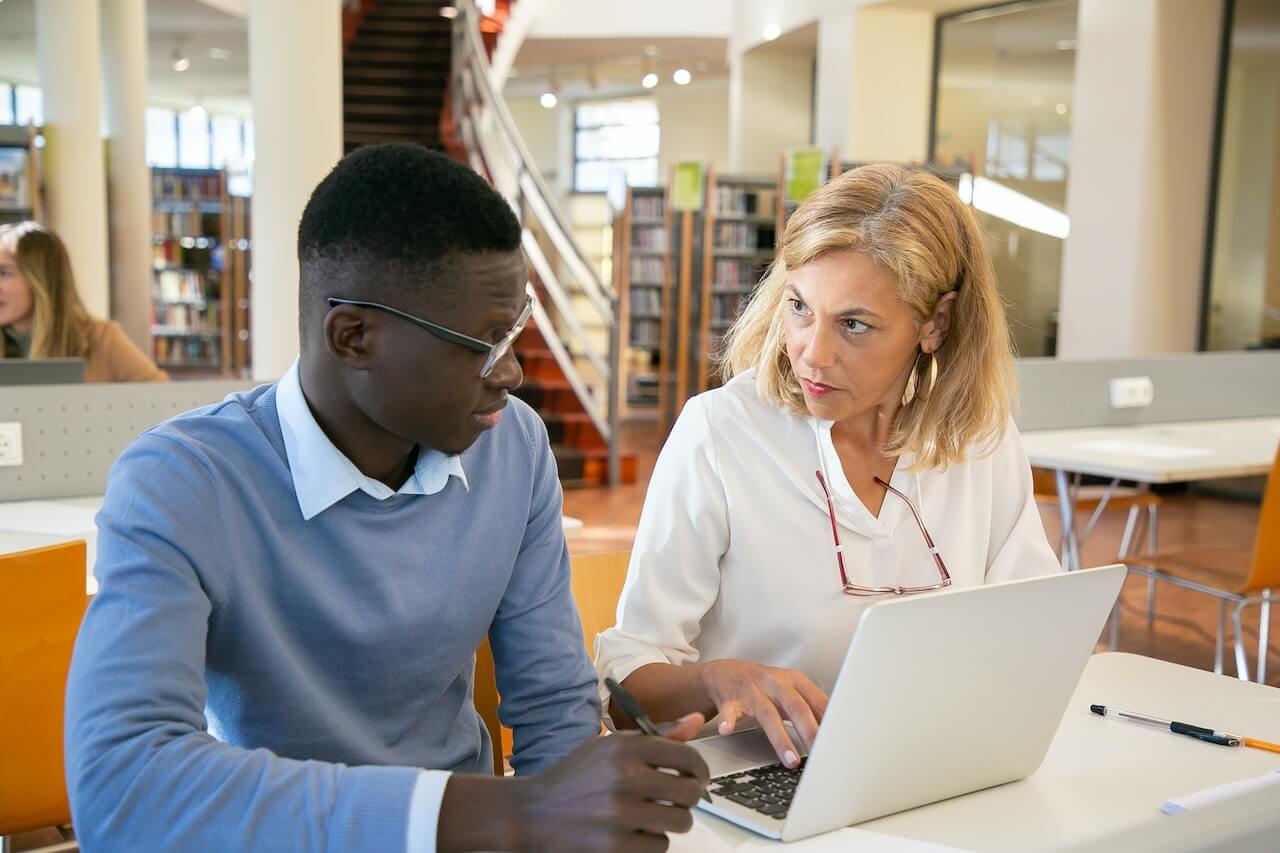 Best Colleges in Georgia for Business
Students who study business develop core skills across various subjects, including business administration, management, accounting, and information technology. Georgia has three graduate business schools that are ranked in the top 50 of the United States: Goizueta Business School, Scheller College, and Terry College of Business. A business career is available in nearly any industry. The best Georgia colleges for business will have high graduation rates and provide students with wise long-term financial plans, skills to run an organization and impactful experiences.
#1 Emory University - Atlanta, GA. Emory's Goizueta Business School is one of the nation's first business schools and is ranked in the nation's top tier of business schools.
#2 Georgia Institute of Technology - Atlanta, GA. Scheller College is a business school of Georgia Tech and is ranked No.2 for Best MBA classroom experience and No.3 in Business Analytics.
#3 University of Georgia - Athens, GA. The University of Georgia's Terry College of Business was the first business school in the South and is ranked No.1 in Risk Management and Insurance.
#4 Kennesaw State University Kennesaw, GA. Coles College of Business is Kennesaw's business school, the second-largest business school in Georgia, admitting only juniors, seniors, and graduate students.
#5 Columbus State University - Columbus, GA. The Turner College of Business is Columbus's business school ranked in the top 100 most affordable accounting colleges in 2021, offering nine graduate degrees, 12 undergraduate degrees, and numerous certifications.
Best Nursing Colleges in Georgia
Nursing is one of the most rewarding and satisfying careers focused on helping others. Nursing could be a great fit for you if you enjoy working with people and want to impact the health and well-being of people in your community. Every day, nurses help improve patients' lives in the health care system.
Georgia is a top employer for nurses, with the Atlanta-Sandy Springs-Roswell area having one of the nation's highest employment rates for registered nurses. The best colleges in Georgia for nursing will provide students with outstanding clinical skills, state-of-the-art technology, and high NCLEX-RN registered nurse licensing exam pass rates.
#1 Georgia Southwestern State University - Americus, GA. Georgia Southwestern State University's School of Nursing was ranked in the top 10 nursing schools in 2019 and has a Guaranteed Acceptance Program.
#2 Emory University - Atlanta, GA. Emory's Woodruff Health Sciences Center includes three schools: a national primate research center, a cancer institute, a global health institute, and the state's most comprehensive health care system.
#3 Georgia State University - Atlanta, GA. Georgia State University School of Nursing, known as the Byrdine F. Lewis School of Nursing and Health Professions, is a member of the National Hartford Center of Gerontological Nursing and offers 5 degrees, many with additional tracks and specialties.
#4 Mercer University - Macon, GA. Mercer University's Georgia Baptist College of Nursing is Georgia's longest-established nursing program.
#5 Georgia College & State University - Milledgeville, GA. Georgia College & State University School of Nursing boasts a competitive first-time pass rate of over 96% on the national licensure exam.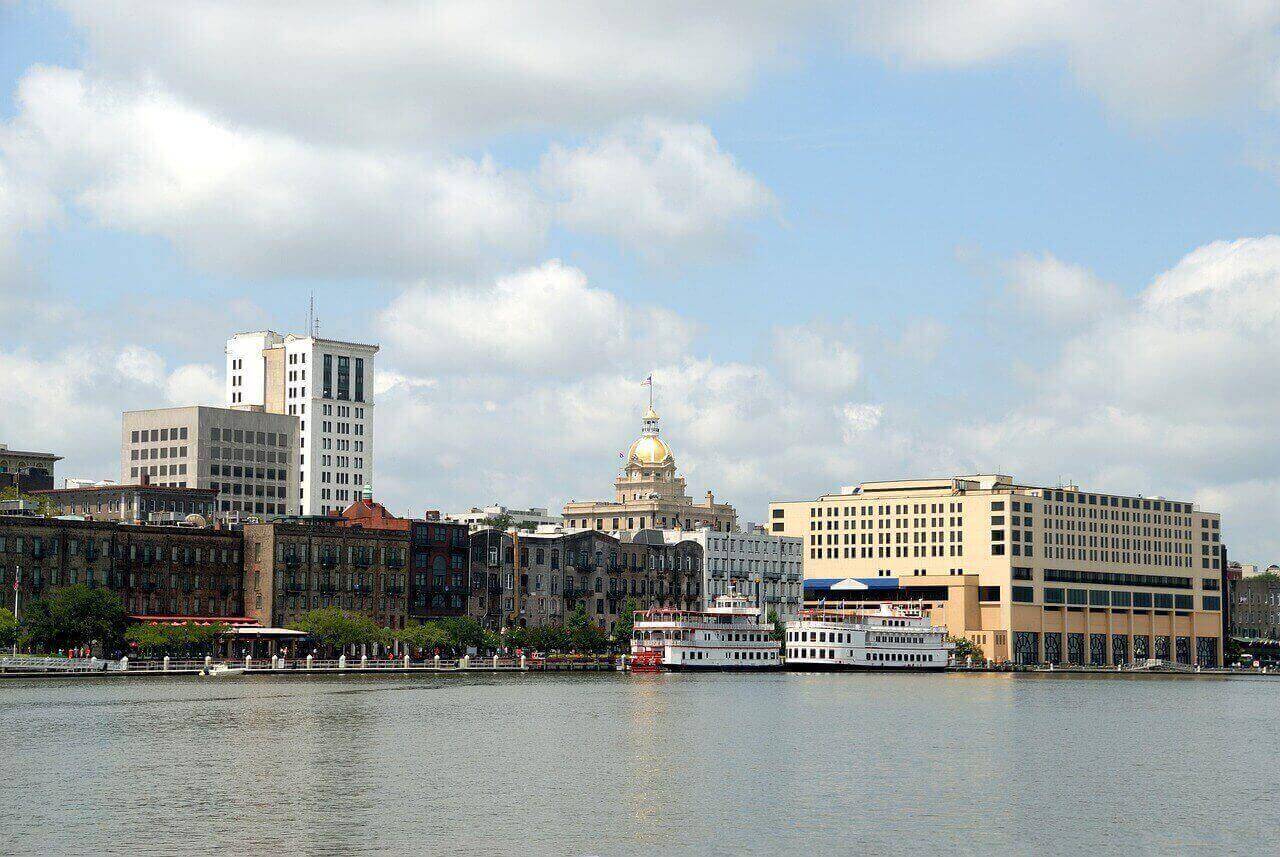 Best Colleges for Psychology in Georgia
Take advantage of the best psychology colleges in Georgia to learn about human behavior and prepare for an impactful career. A degree in psychology will give you the knowledge to understand psychological fundamentals and scientific inquiry while also learning how to apply those concepts to individual patients and social groups. The best colleges in Georgia for psychology provide students with research assistantships, laboratory experiences, and advanced levels of education and specialization.
#1 Agnes Scott College - Decatur, GA. Agnes Scott College's Department of Psychology offers small classes and dedicated faculty-student research laboratories.
#2 Emory University - Atlanta, GA. Emory's Department of Psychology has a Ph.D. program with four concentrations and is ranked amongst the top colleges in the USA.
#3 Georgia Institute of Technology - Atlanta, GA. Georgia Tech's School of Psychology has 24 permanent faculty members offering specializations at the graduate level headed by world-famous faculty.
#4 Brenau University - Gainesville, GA. Lynn J. Darby School of Psychology offers outstanding bachelor's and master's degree programs in psychology.
#5 Clayton State University - Morrow, GA. Clayton State's Department of Psychology offers a Bachelor of Science in Psychology, a Master of Science in Clinical/Counseling Psychology, and a minor in Psychology.
Our Methodology Behind Ranking the Best Georgia Colleges
A thorough analysis of academics, financials, admissions, and student life established this ranking. Many factors were compared to arrive at this arrangement, including acceptance rate, tuition rates for undergraduates and graduates, faculty resources, and many other school classifications.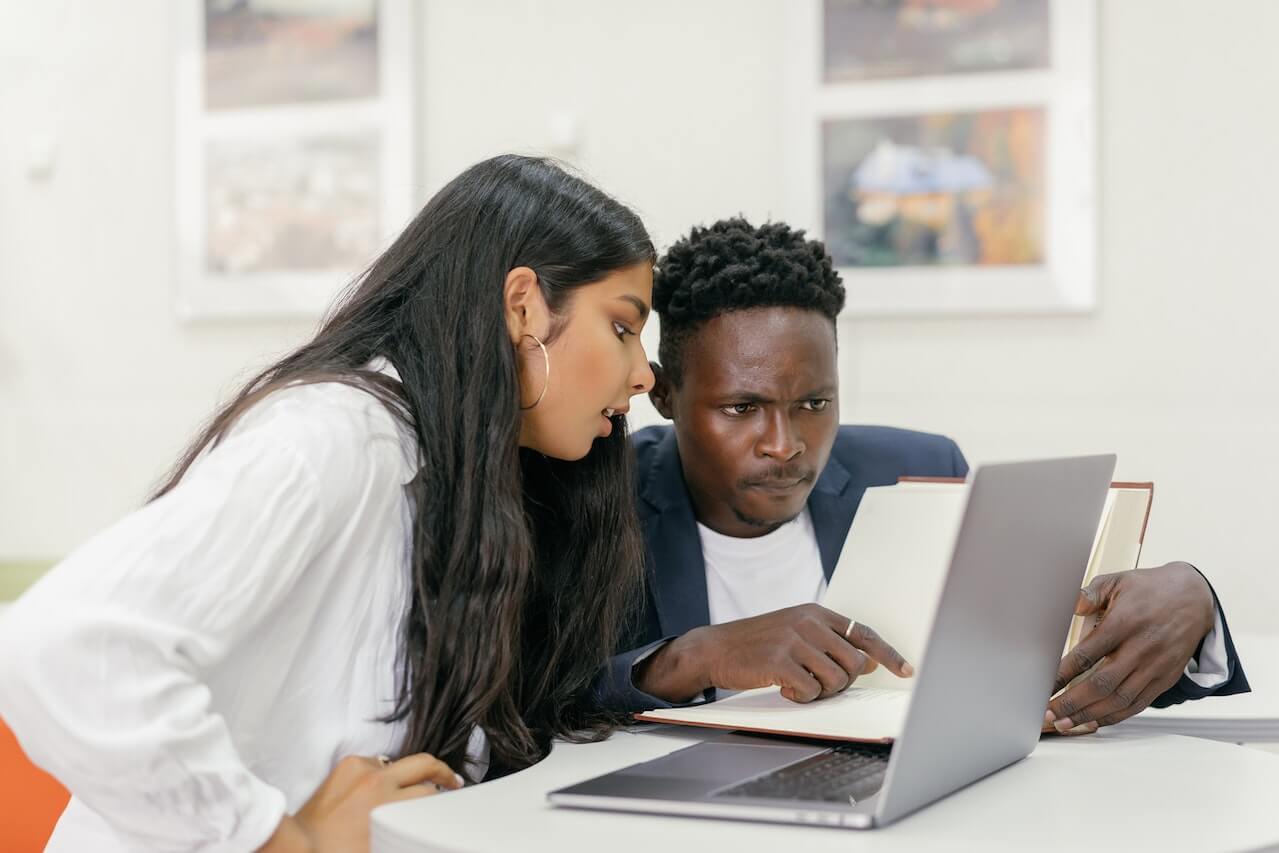 Frequently Asked Questions About the Best Colleges in Georgia
How many colleges are in Georgia?
Suppose your top-choice institution for higher learning is a large public school; in that case, it could be part of a university system, meaning it has a main campus and several regional, satellite, or branch campuses in different geographical locations. There are more than 100 colleges and universities in Georgia, and 67 of them are public institutions. The University System of Georgia is the government agency governed by the Georgia Board of Regents and consists of 30 public colleges and universities located within key regions of the state. Programs of study range from one-year certificates to doctoral degrees.
Interested in Veterinary school? Check out the Best Veterinary Schools in Georgia for more info!
How to become a resident of Georgia for college
Establishing residency in Georgia involves finding housing and transferring all your information to the state. You need to establish proof of residence, and this proof is typically found in your utility bills or bank statements. If you drive, you must also apply for a Georgia driver's license within thirty days of moving to the state. Georgia residency requirements for state programs, including educational institutions, require a permanent presence of at least twelve consecutive months.
Students are only eligible for the State Programs if they have established a Georgia Domicile and maintained it for twelve consecutive months immediately preceding the start of classes at their schools. Living in Georgia for twelve consecutive months does not automatically establish a person's Domicile in Georgia, nor is a person's residence in the state required to be established within a specific period. More information can be found on Georgia's government website.
Can you go to college for free in Georgia?
If you are 62 years of age and older and a legal resident of Georgia, you can take undergraduate-level courses tuition-free, excluding textbooks, lab, and technology fees, using the Amendment 23 program that Georgia College offers.
Additionally, Georgia has the HOPE program, which consists of six different aid programs that help students afford a college education and obtain a certificate or diploma from the approved academic programs at participating schools. The HOPE Career Grant provides aid to students enrolled in careers that have been identified as strategic to the growth of the state's economy. Upon eligibility, the HOPE program allows students to attend approximately 17 different programs of study tuition-free.
Moreover, scholarships are essentially free money gifted to students to help alleviate the costs of higher learning. Bold.org offers numerous scholarships to students of any level to help assist with the price of higher education.
Is community college free in Georgia?
Community college is not free in Georgia unless a student enrolls in a specific program that is covered by Georgia's HOPE Program. Georgia is one of the least expensive states for community college education for in-state students. The average in-state tuition at a community college in Georgia is $2,990. Out-of-state students pay $8,398 annually to attend public two-year colleges.
However, the HOPE program provides financial assistance to students who have demonstrated academic achievement. Students attending community and technical colleges can enroll in programs like automotive technology, computer programming, health science, and practical nursing tuition-free. For more information, visit Georgia Student Finance Commission.
How much is college in Georgia?
The amount a student pays for higher education will entirely depend on the school they enroll in. Consider both the total cost and the net price when comparing the costs of different institutions.
At $71,570 per year, Emory University, a private research university, is Georgia's most expensive postsecondary school. On average, a private 4-year college costs $41,520 per year, including room and board. At public 4-year institutions, for in-state students, it is an average of $18,554 for the total cost of attendance. Community colleges average $12,840 for the total cost of living on campus.
You can visit How much does college cost? guide to learn more!
When does college start in Georgia?
It depends on the college or university and the location. Schools on the semester system will have a Fall and Spring semester considered the academic year with the option to enroll in classes in the Summer. Typically the academic year begins in the Fall, from September until December, and the Spring semester starts from January to April. The college start date will entirely depend on the school in which a student is enrolled. Be sure to check academic calendars for college start dates.
What college football teams are in Georgia?
There are 7 Georgia college football teams in the NCAA Division I. These sports teams are the University of Georgia Bulldogs, Georgia Tech Yellow Jackets, Georgia Southern State Eagles, Georgia State Panthers, Kennesaw State Owls, Mercer University Bears, and Savannah State University Tigers.
There are multiple divisions and college football teams in Georgia. The most popular are the Bulldogs. The Georgia Bulldogs won the College Football National Championship against Alabama in January 2022. This is the first national championship since 1980; Georgia holds three national championship titles in college football.
Take action now and browse the Bold.org Scholarship Blog to immerse yourself in the wealth of scholarship-related content and empower yourself with the tools and insights to navigate the scholarship landscape.