Best Colleges in Arkansas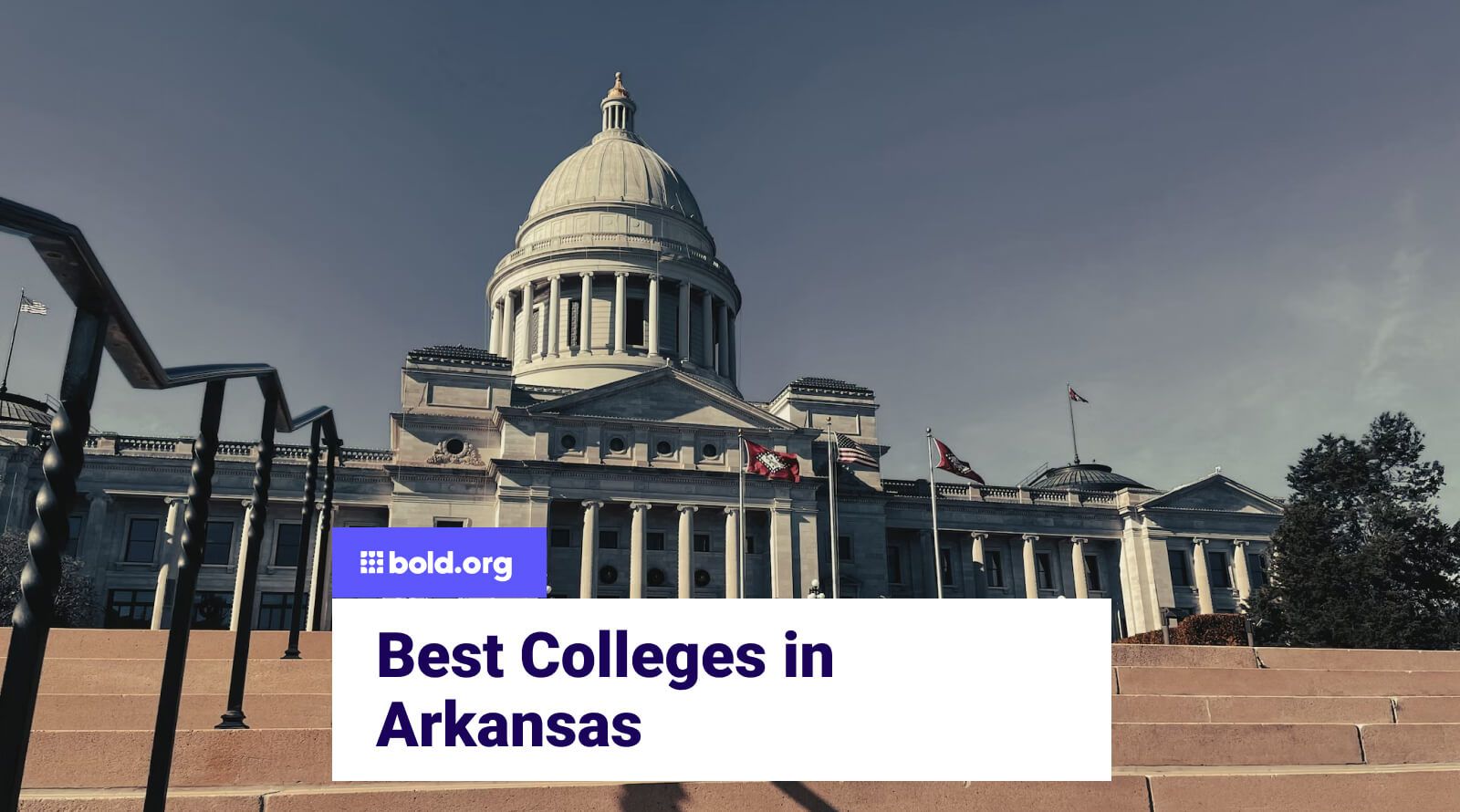 Top scholarships with upcoming deadlines
Around 158,587students are currently enrolled at colleges to pursue their higher education in the state of Arkansas. With its natural scenic beauty, hot springs, and wilderness park areas, it's understandable why so many students want to try studying in the Natural State.
From the Bold.org ranking of Best States for College Students, Arkansas ranked 24th among the 50 states. In a state with more private than public institutions, like Central Baptist College and Hendrix College, having an overview of the best colleges in Arkansas can help you look over your options.
If you are thinking about applying to a college in Arkansas, check out this list of some of the best colleges in Arkansas.
Create a Bold.org profile now and use the scholarship search feature to access hundreds of exclusive scholarships!
Best Public and Private Colleges in Arkansas
The following institutions have the best-valued undergraduate and graduate degrees, making them the best colleges in Arkansas. These universities are usually the best choices for all kinds of college majors, including nursing, engineering, business administration, and other related programs.
Other factors like student life, acceptance rate, and tuition costs are also considered. These top colleges are the best overall, and some are sure to be repeated in the other lists of Best Colleges in Arkansas.
Here are the top colleges in Arkansas:
The University of Arkansas - the University of Arkansas is one of the nation's top public research universities and is recognized by the Carnegie Foundation as among the top 3% of colleges and universities nationwide.
As the flagship campus of the University of Arkansas System and the largest educational institution in the state, the U of A offers more than 210 academic programs at its main campus at Fayetteville, not including its other branches located at Little Rock, Monticello, Pine Bluff, and Fort Smith. The system enrolls more than 70,000 students, making it the state's largest state university system.
Arkansas State University - The Arkansas State University system serves almost 38,000 students as the second-largest higher education system in Arkansas. ASU is the second-largest institution in the state for a reason, with more than 150 degree programs offered at their four-year Carnegie R2 research institution in Jonesboro.
Arkansas Tech University - This university has grown to become the third-largest institution of higher learning in the state, with an 18:1 student-to-faculty ratio. It is a top choice for STEM-related programs, having ranked #1 as the best place for Arkansans studying STEM.
Harding University - At this private, Christian-based college located in Searcy, AR, you can explore more than 110 academic majors, more than 40 graduate and professional programs, and 14 pre-professional programs. This institution also awards about $60 million annually, with 96% of undergraduate students receiving financial aid. It is also approved to be veteran-friendly by the Arkansas State Approving Agency for Veterans, allowing veterans to utilize military educational benefits to fund their studies.
Hendrix College - Ranked amongst the top liberal arts colleges in the state, Hendrix offers 30 majors and 33 minors for undergraduate students. The campus itself is 175 acres of beauty, hosting more than 70 student clubs and organizations to enrich the student experience.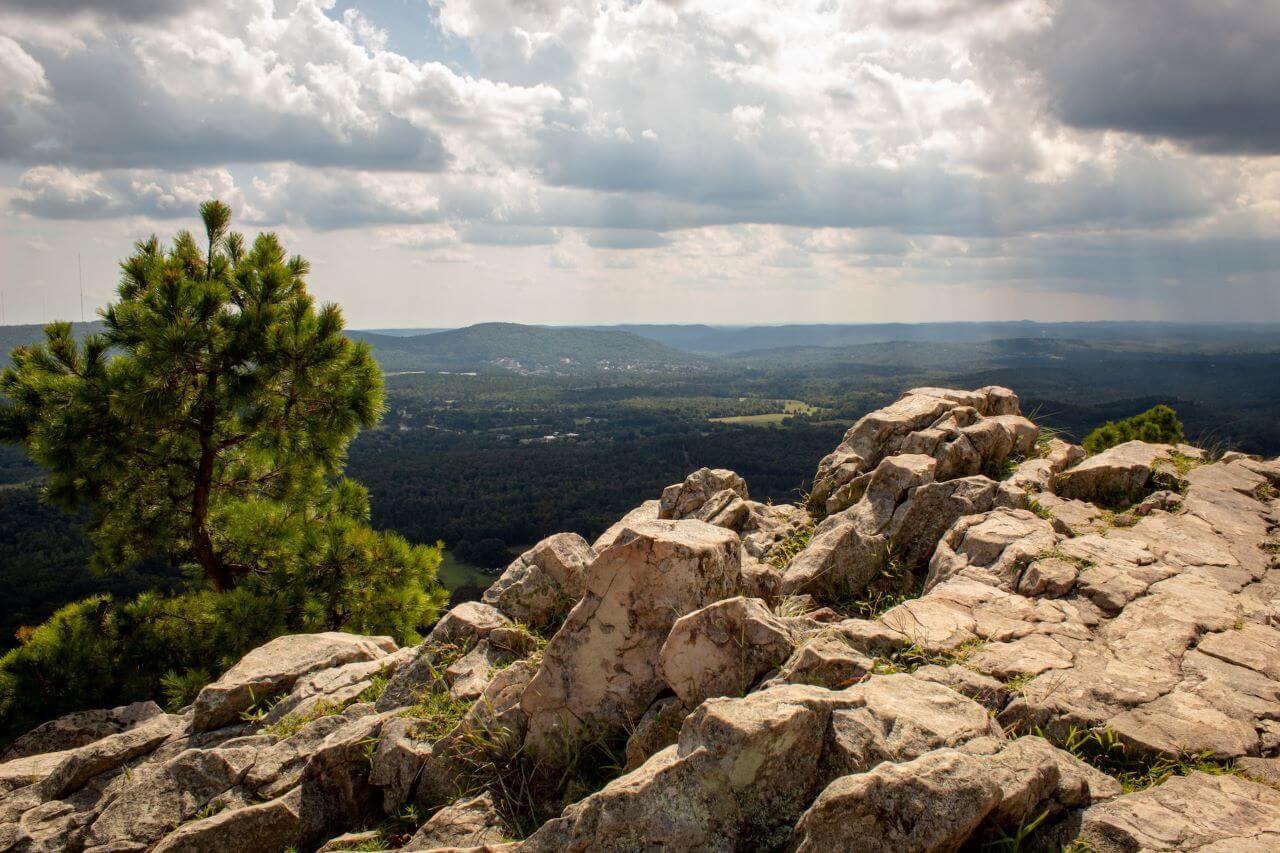 Henderson State University - A proud member of the Arkansas State University System since February of 2021, Henderson State University prepares its students for employment in high-demand fields through robust academics. It is known as one of the top liberal arts colleges in the state.
The University of Central Arkansas - Conway, Arkansas is home to several schools, like Central Baptist College and Hendrix College, but this public university is one the oldest in the whole state. Many of their premier academic programs are notable from their generous 162 academic programs offered.
Philander Smith College - This private institution associated with the United Methodist Church is one of the top HBCUs in Arkansas. Although there are only 20 undergraduate majors across 5 core academic divisions, Philander Smith College has an enriching history as a pioneer in activism during the Civil Rights Movement.
John Brown University - In 2022, The Wall Street Journal ranked this Christian, private college as Arkansas' #1 university. JBU's mission is distinctly Christ-focused, centered on academically ministering to their students through their 41 traditional undergraduate programs.
Ouachita Baptist University - A private, Baptist university in Arkadelphia, AR. In affiliation with the Arkansas Baptist State Convention, this nationally ranked liberal arts university has over 60 academic programs.
If you're looking for a small student body, their low 13:1 student-to-faculty ratio may be appealing for making personal connections with professors. With 97% of students receiving financial aid, OBU ranked #1 in Student Satisfaction Rate in the State according to the College Consensus.
Southern Arkansas University - With more than 80 degree programs, this public university in Magnolia, AR places among the best colleges in Arkansas. This university has many unique traditions, like Bed Races and the Celebration of Lights, which adds to the school's allure.
Discover valuable insights, tips, and inspiration by immersing yourself in Bold.org's Scholarship Blog!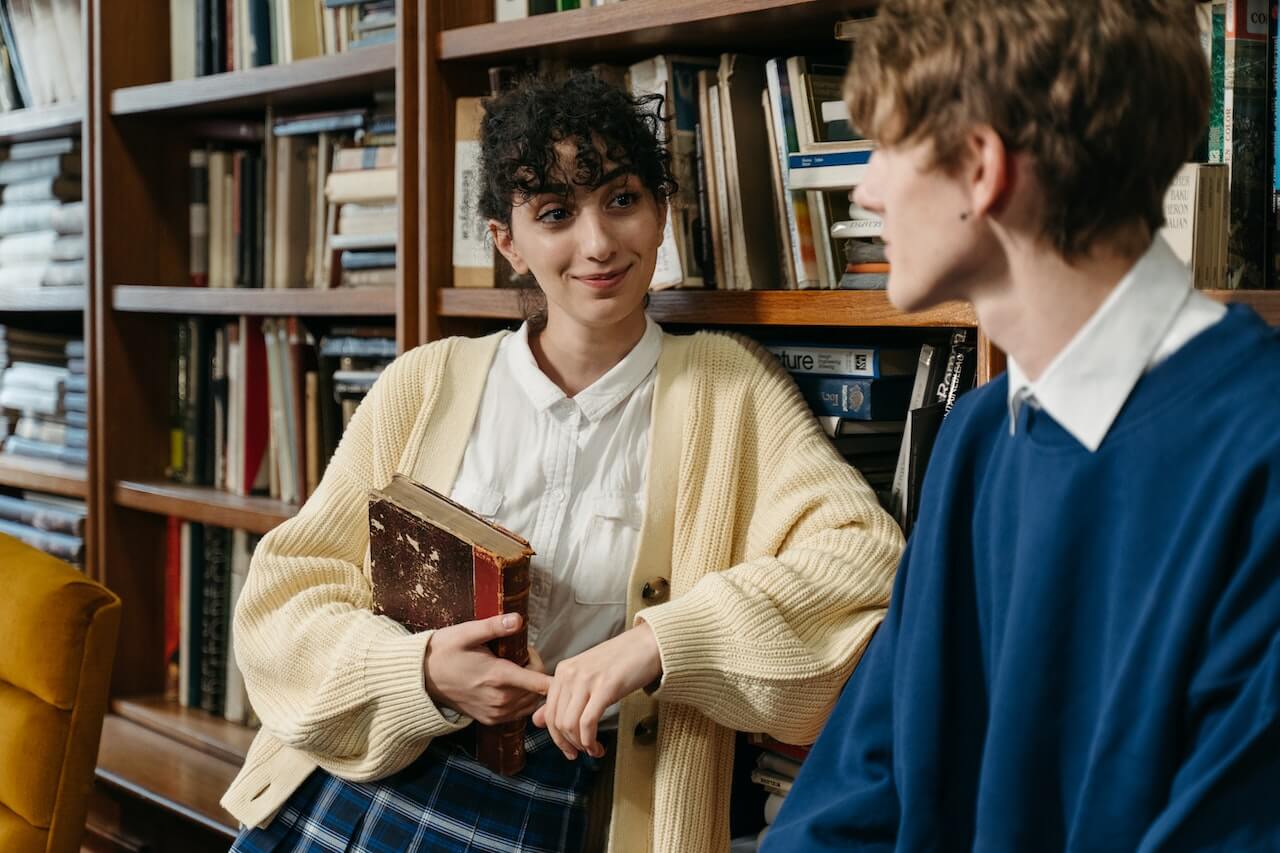 Best Community Colleges in Arkansas
Out of all the institutions in the state, a majority of them are actually two-year colleges. Arkansas has nearly twice as many two-year colleges as public four-year universities. This makes associate degrees the most sought-after degree level in Arkansas.
Whether you plan to complete a technical certificate or transfer to a four-year institution down the road, these two-year colleges offer vigorous courses at low costs. If you plan to earn your associate's degree in Arkansas, check out these top community colleges in Arkansas:
National Park College - Derived from the Hot Springs National Park located near campus, it is one of the state's largest community colleges. Although tuition at NPC is less than half of Arkansas' universities, 95% of NPC students still receive financial aid and scholarships. Last year, NPC students received over $8 million in grants and scholarships.
Phillips Community College - Phillips Community College of the University of Arkansas is a public community college with campuses in Helena-West Helena, Dewitt, and Stuttgart. This academically recognized school enrolls students in exceptional academic, occupational/technical, and continuing education programs and offers 25 associate degree programs.
Arkansas Northeastern College - Although they offer some of the lowest tuition costs and mandatory fees in the state, Arkansas Northeastern College still offers quality education with 12 different fields of study to choose from.
South Arkansas Community College - Known locally as simply SouthArk, this community college offers as many as 64 associate degrees and certificates. Take learning into your own hands with smaller class sizes and faculty dedicated to your success.
Northwest Arkansas Community College - As the largest community college in Arkansas, you can choose from a wide variety of over 75 degrees and certificates. The cost per credit starts as low as $75. Most notable is their food study programs with Brightwater: A Center for the Study of Food.
Black River Technical College - This two-year college was the recipient of the Governor's Quality Award, earning the Challenge Award in 2021 for its commitment to adopting quality principles. This high-performing organization has an open admissions policy.
Get Matched to Thousands of Scholarships
Create your Bold.org profile to access thousands of exclusive scholarships, available only on Bold.org.
Create Free Profile
Best Online Colleges in Arkansas
Online learning has been a sought-out pathway for degrees in recent years, and Arkansas has been sure to accommodate this demand. Any online learners looking to get their bachelor's degree or other online degrees should consider completing courses through an Arkansas college.
Many of the colleges listed before have great online programs available.Here are a few more colleges in Arkansas that offer online programs:
Arkansas Tech University - Choose from their 39 flexible and affordable programs that are offered 100% online. Whether you're looking to earn short-term credentials, bachelor's degrees, or master's degrees, ATU offers online courses through their College of eTech.
National Park College - A public community college that offers two-year degrees and certificates both on campus and online. Take a multitude of highly interactive online courses that are geared for you. You can also earn an Associate of Arts degree fully online.
Ozarka College - If the traditional way of learning isn't a good fit for you, try the Distance Education Program offered at Ozark College. Students interested in distance learning are encouraged to take their self-assessment to help decide if the Distance Education Program is for them.
Pulaski Technical College - As part of the University of Arkansas System, this public technical college mainly serves the Central Arkansas region. They also serve online students, who can fully complete select associate level degrees and Certificates of Proficiency.
Northwest Arkansas Community College - NWACC offers more than 130 different classes online to both online-only and traditional undergraduates. There is a multitude of associate's degrees that can either be completed 100% or 95% online. Take note that these degrees require you to take an internship class as part of the curriculum.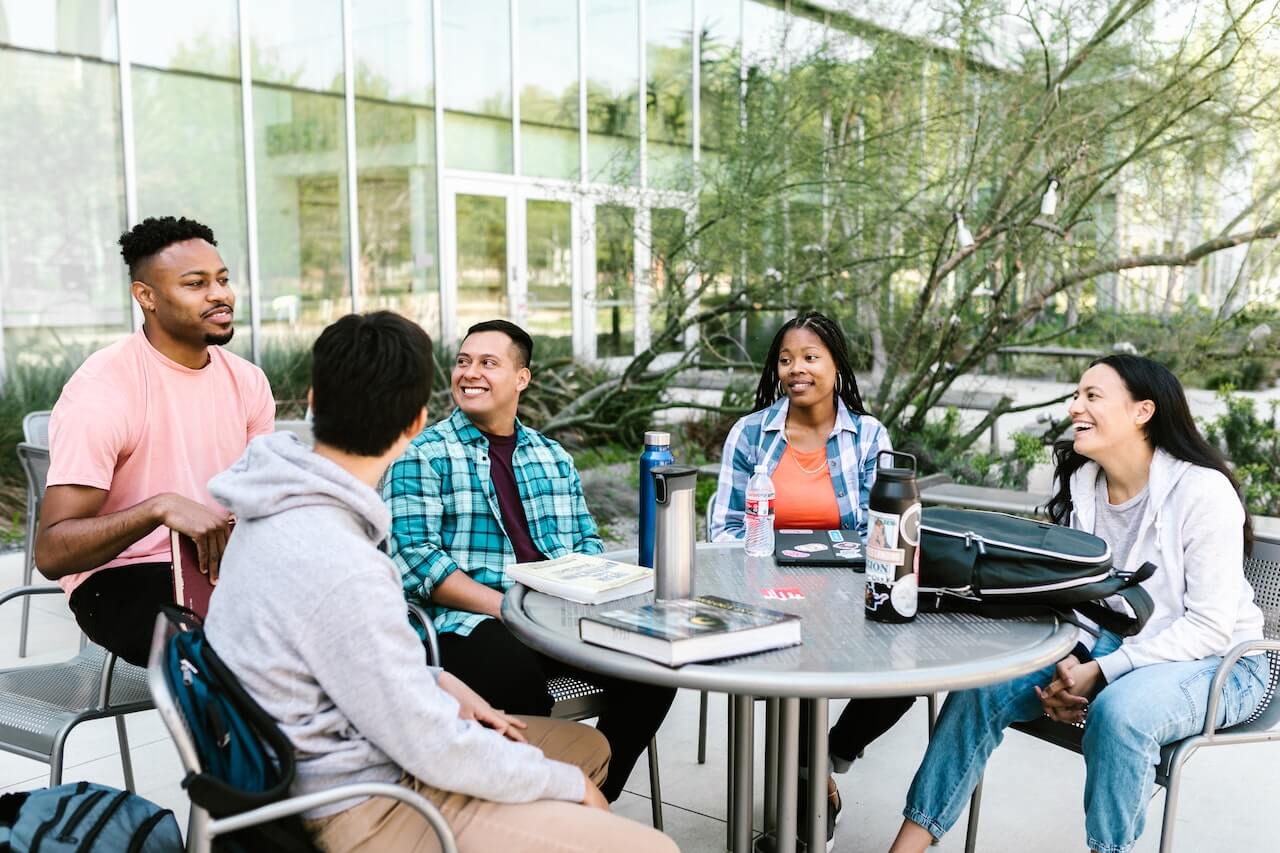 Best Business Colleges in Arkansas
Arkansas is the headquarters of some of the world's biggest companies such as Walmart, Sam's Club, and Tyson Foods. With such global brands under its belt, students may have a thing or two to learn about business administration from Arkansas.
University of Arkansas - The Sam M. Walton College of Business at the University of Arkansas at Fayetteville bears the namesake of the Founder of Walmart, Sam M. Walton. This nationally competitive business school is a tribute to the business leader, having grown to become the state's premier college of business.
John Brown University - JBU is accredited by the Higher Learning Commission (HLC) and the Soderquist College of Business is further accredited by the Accreditation Council for Business Schools & Programs (ACBSP). JBU teaches and hosts events with religious core values.
The University of Central Arkansas - Gain experience with one of the most active internship programs in the state. Try career networking and student competitions at the College of Business at UCA. This thriving program has 20 degree programs and certificate options for both undergraduates and graduates.
Arkansas State University - The Neil Griffin College of Business is accredited by the Association to Advance Collegiate Schools of Business International, which is the hallmark of excellence for business schools worldwide. Fewer than 20% of the business schools in the world achieve AACSB accreditation.
Henderson State University - Another AACSB-accredited business college with bachelor's level and master's level degree programs in business and accounting. Notable benefits of the program involve professional peer mentoring and a Student Managed Investment Fund.
Ouachita Baptist University - Inspired by the entrepreneurial spirit of the founder of TCBY and member of the Arkansas Business Hall of Fame, Hickingbotham School of Business is the only AACSB-accredited private school in Arkansas and one of only nine undergraduate-only business schools in the world to earn the accreditation.
The University of the Ozarks - At the University of the Ozarks, students are exposed to administrative and operational skills and practices. While the university only offers bachelor's degrees in business, graduates are encouraged to pursue their MBA at another institution.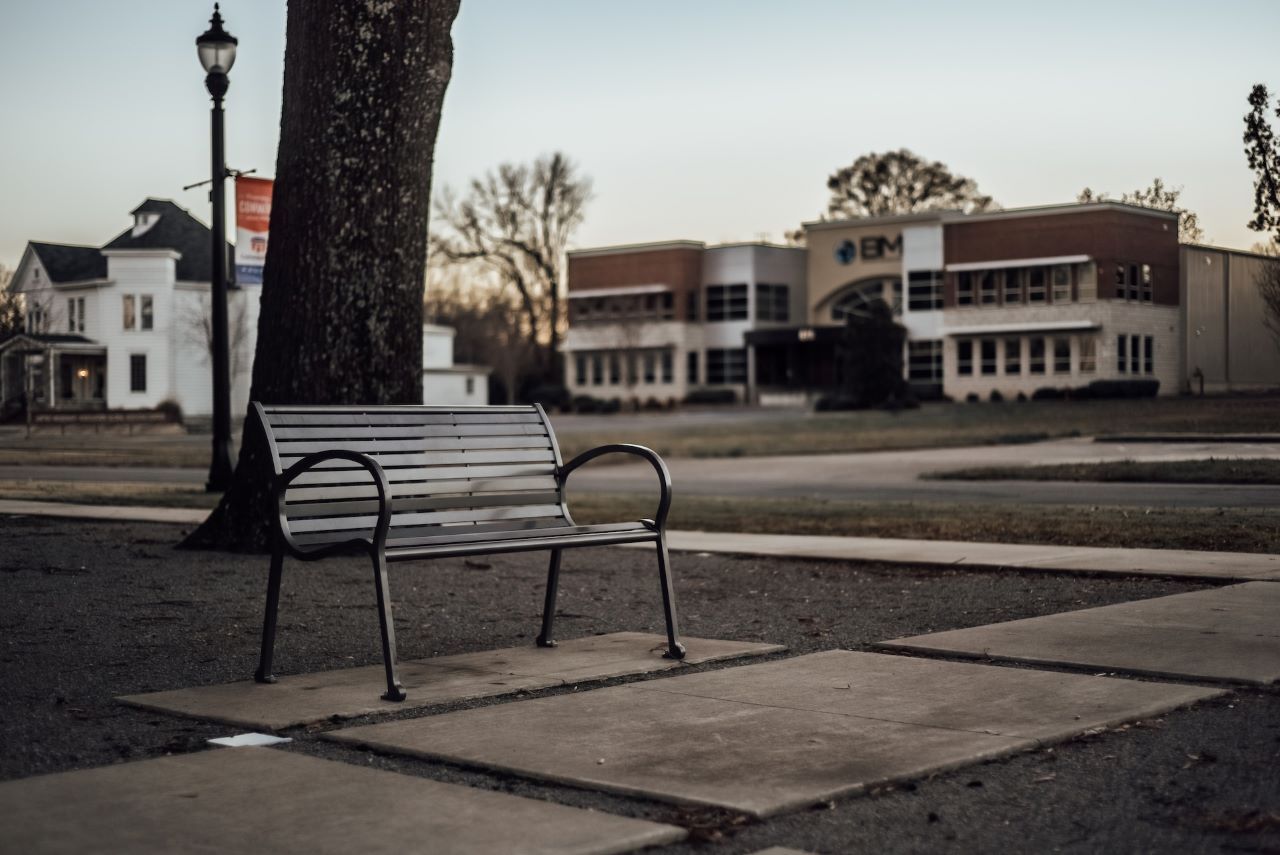 Best Colleges in Arkansas for Psychology
Arkansas has many opportunities to help psychology students succeed. Many psychology students in Arkansas participate in the Arkansas Symposium for Psychology Students to share their research at an academic level.
Psychology students can also be invited to join the national psychology honor society on campus, Psi Chi. Most importantly, universities in Arkansas seek to provide the best resources to students, with access to internships and the necessary support for independent study and practicum.
University of Central Arkansas - Graduate students can earn a Master of Science (MS) in one of several areas of psychology. Gain hands-on experience in the university's graduate program by working with real clients at the university's Psychology and Counseling Training Clinic.
Harding University- Students must complete 128 credits in the psychology degree pathway to earn their bachelor's degrees. After completion, students are encouraged to continue their educational journey in the university's master's program.
University of Arkansas - Upon successful completion of the four-year, 124-credit undergraduate program, BA students will have the necessary foundation to enter the institution's master's program. The U of A is also one of the only public institutions in Arkansas that offers doctoral degrees in psychology.
Best Engineering Colleges in Arkansas
Engineering is a highly demanded field, and a wide variety of industries are looking for recent graduates. Arkansas has many acclaimed engineering programs, with many Arkansas students choosing to earn bachelor's degrees in engineering. Engineering majors interested in studying in the Natural State have many institutions to choose from.
University of Arkansas - The main campus at Fayetteville is nationally ranked #107 as one of the best colleges for engineering in all of America. The U of A offers 32 engineering degree programs.
Harding University - This private not-for-profit university in a faraway town offers 5 engineering degree programs. It also joins the ranks of the best colleges for engineering in America at the #182 spot.
John Brown University - JBU is a sure shot at securing prestigious summer internships at top companies like NASA, Lockheed Martin, and more. Although the engineering program here only offers 3 majors and 2 minors, you'll have access to amazing facilities like the Balzer Technology Center.
Arkansas Tech University - ATU's Mechanical Engineering is one of Arkansas' best Mechanical Engineering programs. Moreover, they offer other engineering programs like Computer Engineering and Electrical Engineering.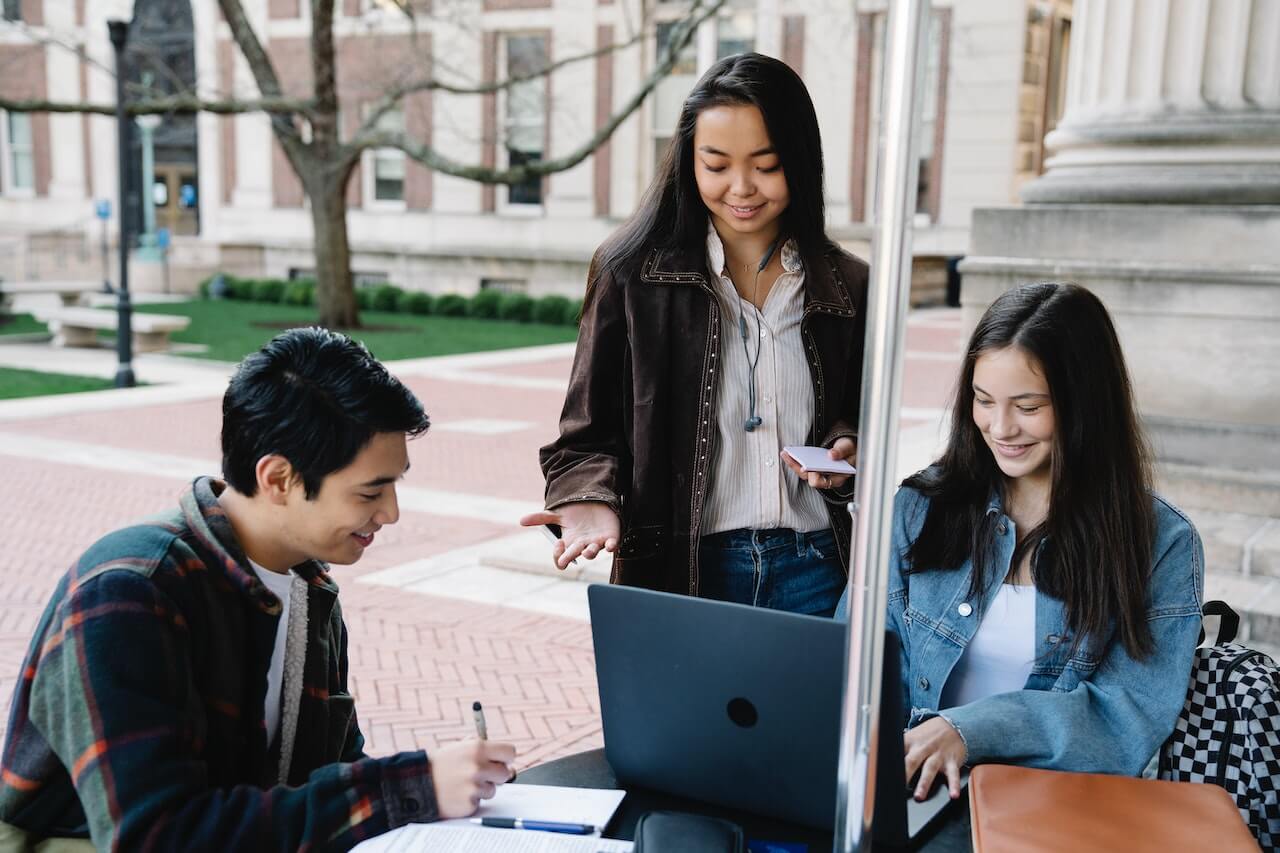 Best Nursing Colleges in Arkansas
Nursing is the most popular college major in Arkansas. To become registered nurses (RNs) in Arkansas, nursing students must pass the NCLEX-RN to become licensed to work as a nurse. Some colleges in Arkansas have high NCLEX pass rates that nurse students may be interested in.
Compared to the average 82.44% NCLEX-RN passing rate for BSN programs for first-time takers educated in the US, the following colleges are above the national average with their NCLEX pass rates. Paired with their top accredited nursing programs, these colleges are some of the best nursing schools the state of Arkansas has to offer.
Henderson State University - A member of the Arkansas State University System since February of 2021. Henderson offers each nursing degree through the Ellis College of Arts and Sciences. Options for study include an on-campus or online RN-BSN or a higher-level Master's of Science in Nursing (MSN) that is available fully online.
Arkansas Northeastern College - Out of 29 nursing schools observed in Arkansas, the nursing program at Arkansas Northeastern College - Blytheville ranks #1 in the state, and ranks #44 out of more than 1,700 nursing programs nationally.
University of Central Arkansas - While having one of the largest nursing programs in the state, nursing students can still enjoy small class sizes with their 15:1 student-to-faculty ratio which may be one of the reasons the program is so successful.
University of Arkansas - The University of Arkansas System offers some of the best facilities for nursing students in Arkansas, such as the University of Arkansas for Medical Sciences and the University of Arkansas in Fort Smith. This acclaimed program is by far the largest nursing program in the state as 180 students graduated from the BSN program in 2019. However, this large student body gives a better chance of getting accepted.
Harding University - You don't have a nearly perfect NCLEX pass rate if your institution's nursing program isn't top tier in the state. Harding graduates are highly sought after from the renowned Carr College of Nursing. This prestigious program offers students clinical training that can integrate into the workplace.
Southern Arkansas University - Southern Arkansas University has shown great results from its 120-credit hour nursing program, with nearly every recent grad passing the NCLEX to become licensed.
Northwest Arkansas Community College - NWACC's nursing program was ranked the #4 Best RN Program in Arkansas. Although the highest level offered in nursing is an associate's degree, their popular ADN program prepares students with broad knowledge to easily pass their NCLEX.
Methodology
The methodology behind these rankings includes consideration of Bold.org data as well as other factors such as programs offered, success rates, costs, and graduation rates. The most important factors to consider are those you feel are necessary for you to thrive in college.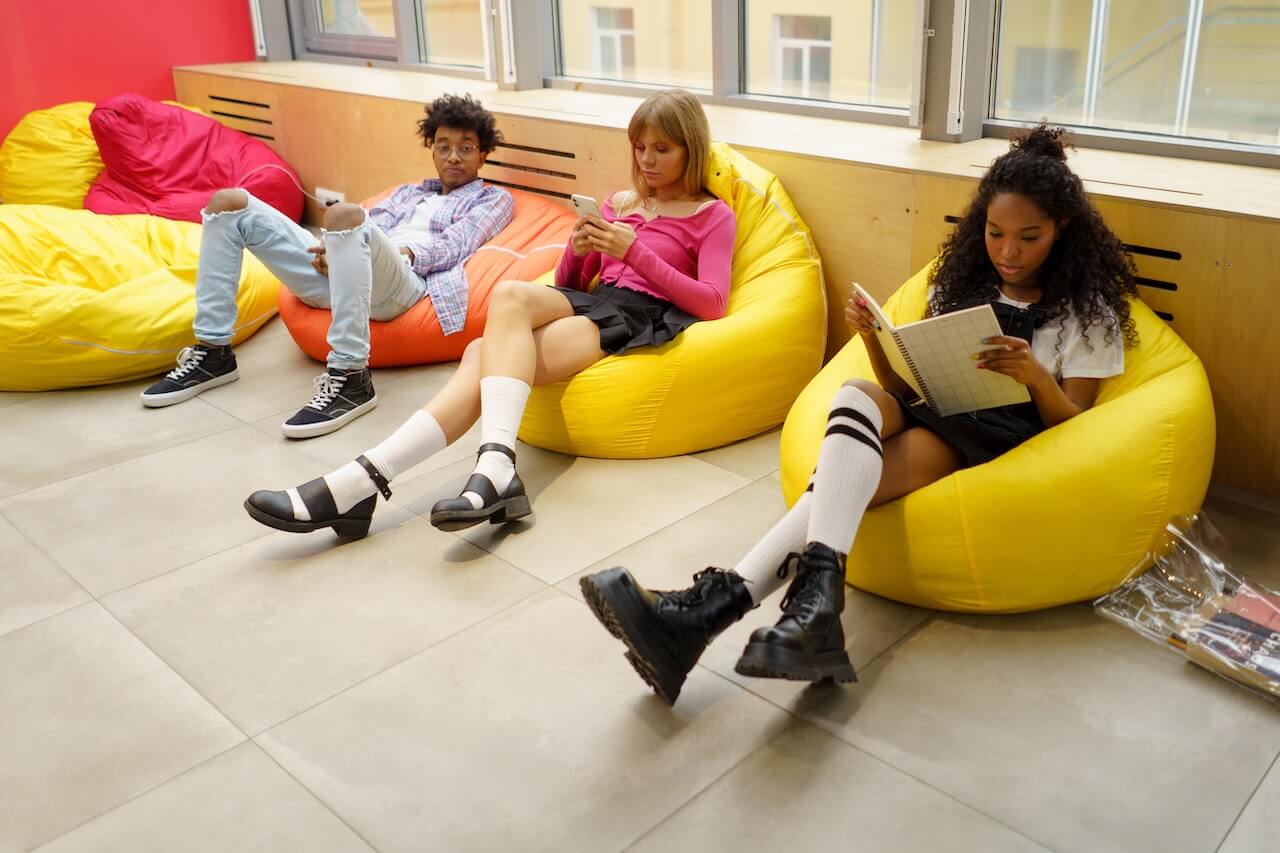 Frequently Asked Questions About Arkansas Colleges
How many colleges are in Arkansas?
There are over 40 post-secondary institutions in the state. Arkansas is home to 12 public four-year institutions, 23 two-year colleges, 16 private four-year institutions, and 6 other higher education entities, including 1 academic health center. From these colleges, the average cost of tuition and fees is $8,689.00 with a 23% graduation rate.
What is the best college in Arkansas?
The answer to this question truly depends on your own needs as a student, whether those needs are quality education or engaging student life. Depending on your major and area of focus, the best colleges in Arkansas for your consideration should have career services and academic programs that will help you prepare for a career outside of the classroom.
This list of the best colleges in Arkansas is just the surface of what Arkansas has to offer. However, reading through these lists is a great start to the higher learning you can achieve in the Natural State.
Can college classes count as high school credits in Arkansas?
Yes, certain college classes taken by high school students in Arkansas can count as both high school and college credits. According to the Arkansas Department of Higher Education, the number of high school students in Arkansas enrolled in college is growing, and fast.
Concurrent college courses are classes taken through a college while in high school, which can be counted as both high school credit and college credit. Since college courses are on a semester basis, each semester course counts as a 1-credit high school class. In Arkansas, dual enrollment courses only count for college credit. If you are a high school student looking to take college classes in Arkansas, check your school's concurrent or dual enrollment policies.
Make sure to review the freshmen requisites of the college you plan to attend to ensure that your concurrent courses can transfer over. Also, consult your academic advisor so you don't accidentally take any concurrent courses that will not transfer.
Most colleges include a section on their websites to specify the concurrent admission requirements for high school students. College websites will also include a section about "course transfers," detailing which concurrent courses they will accept from other institutions. The Arkansas Course Transfer System provides this information for colleges in the state of Arkansas. For more information about course transferability and course credits, check out the transfer information for students by the Arkansas Course Transfer System.
What financial aid is available for Arkansas students?
Many opportunities for financial aid are available when choosing to attend colleges in Arkansas. Many of these colleges listed above have opportunities for campus-based financial aid. Check with your university's financial aid office to explore and apply for these opportunities.
For resident students, the Arkansas YOUniversal system provided by the Arkansas Department of Higher Education is your one-stop shop to apply for financial assistance. You can apply to over 25 scholarships with one application. Fund My Future is a state-wide outreach program created to assist Arkansas students in achieving their higher education goals. The program, sponsored by the Arkansas Student Loan Authority, is designed to serve the financial and educational needs of students.
Do Arkansas colleges accept SAT?
Yes, Arkansas colleges accept both SAT and ACT scores as part of their admissions requirements. Most colleges in Arkansas require prospective students to take the SAT or ACT in order to apply. If you are thinking of applying to several colleges, the minimum SAT or ACT score required for acceptance at each college may differ. Be sure to thoroughly review the admissions requirements for each college you plan to apply to.
How can I avoid paying out-of-state tuition while studying in Arkansas?
Non-residents of Arkansas can avoid paying the full cost of out-of-state tuition with different methods. There are many colleges in Arkansas that allow non-resident tuition waivers to students attending from bordering states that choose to live on campus.
Institutions that offer these waivers include the University of Arkansas, Arkansas Tech University, South Arkansas Community College, and many more. At the University of Arkansas, this waiver is offered through the New Arkansan Non-Resident Tuition Award Scholarship (NRTA), which offers to pay some of the difference between in-state tuition and out-of-state tuition, depending on GPA and test scores.
The surrounding states that are eligible for NRTA tuition waivers are Georgia, Illinois, Kansas, Louisiana, Mississippi, Missouri, Oklahoma, Tennessee, and Texas. These sorts of regional discounts usually require applicants to have proof of residency on campus and have high academic merit. The eligible states and requirements may differ between colleges. Out-of-state students studying in Arkansas are encouraged to check with their university's Financial Aid Office ahead of attending and moving states.
Bold.org is also a great resource to have under your belt. There are new scholarships being added constantly that Arkansas students may be eligible for. Check out Arkansas Scholarships exclusively available on Bold.org.